Lawrence Medal '06
bachelor of architecture '62
Built high-profile projects such as Sundance
Howard J. Backen, FAIA, will receive the 2006 Ellis F. Lawrence Medal, the school's highest honor, at the A&AA commencement ceremony in June. The Lawrence Medal is awarded annually to an A&AA distinguished alumnus whose achievements exemplify the Oregon spirit and reflect the integrity, educational philosophy, and commitment to design and artistic excellence demonstrated by Ellis F. Lawrence, the first dean of the School of Architecture and Allied Arts.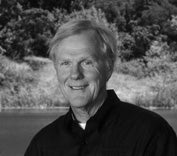 As founder and principal of Backen & Gillam Architects and, previously, Backen, Arrigoni, and Ross, Inc., he has influenced design in the West and abroad through his work on housing projects, resorts, wineries, retail outlets, entertainment studios, and restaurants.
After receiving his architecture degree from UO in 1962, Backen and fellow graduate Robert V. Arrigoni, FAIA, decided to launch their careers in the city of San Francisco, California. In 1967 the two of them, along with E. Bruce Ross, FAIA, (B.Arch. '63), started their own practice called Backen, Arrigoni, and Ross (BAR Architects). Through the following decades the three developed their venture into a highly successful firm with a staff of more than 100. BAR Architects remains one of the major firms on the West Coast with UO alumni David Israel (B.Arch.'75) and Earl Wilson (B.Arch.'83) continuing in leadership roles.
High-profile projects completed by BAR in the 1980s include Robert Redford's Sundance Institute, George Lucas' Skywalker Ranch, MGM Studios Theme Park, Disney's Sound Studios in Burbank, and a score of other theaters.
In the 1980s Backen had the privilege of designing a 325,000 square foot headquarters for the Delancey Street Foundation in San Francisco, an innovative and highly successful rehabilitation institute for former convicts and drug abusers which received the Urban Land Institute's 1992 Award of Excellence.
Writing about the challenges of the project, Mimi Silbert, co-founder and president of The Delancy Street Foundation, said, "I met Howard Backen somewhere around 1984, during a period of his temporary insanity, for which I and thousands of people who came through Delancy Street will be forever grateful." She credits Backen for transforming the organization's "hopes and dreams" into reality.
In 1984 the firm was honored by President Ronald Reagan with the first Presidential Award for Design Excellence for The Gardens, a housing project in San Mateo, California, designed by Backen for the U.S. Department of Housing and Urban Development. During this period, Backen was project designer for the Aspen Institute for Humanistic Studies in Aspen, Colorado, prototype stores for Pottery Barn, a ski resort in Korea, the Teacher's Training Institute in Iran, and Stars Restaurant in Singapore.
In 1996 Backen opened a new firm with James Gillam. Backen & Gillam Architects now employs 40 people with offices in St. Helena and Sausalito, California. Alumnus Loren Kroeger (B.Arch.'91) is also a partner. Since opening nine years ago, the firm has designed more than 30 upscale homes, 30 wineries, six resorts, sixteen restaurants, a new line of retail stores for Williams Sonoma, the Napa Valley Reserve, an equestrian center, and a performing arts center. According to Backen, opening the new firm was one of the most exciting decisions of his life. He remains fully engaged in his new company and has no plans for retirement while he is still enjoying his work. "All I do is draw all day," he says.
Concentrating his design efforts in Napa Valley, Backen is credited with redefining the character of the region as he creates an appreciation for the simplicity of its agricultural heritage. His current success stems from his love of the historic vernacular of the region, excellent rapport with clients, and eloquent design.
Backen returned to A&AA to share his insight with a new generation of students as a founding member of the Board of Visitors from 1987 to 1990.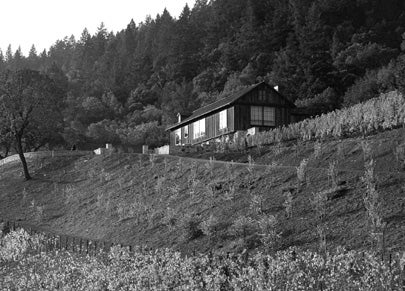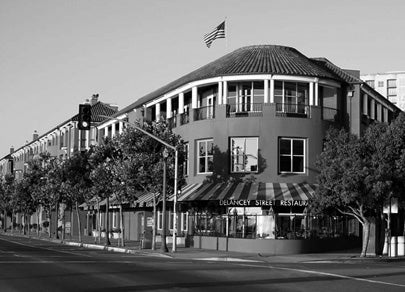 Originally published in 2006, this story is part of the 100 Stories collection, compiled to celebrate our 2014 centennial and recognize the achievements and contributions of our alumni worldwide. View the entire 100 Stories archive on the College of Design website.