The School of Architecture & Environment is a unique academic, professional, and creative design community. We are founded on the principles of interdisciplinarity and collaboration. We are driven by curiosity and experimentation. We create and share knowledge. And we are committed to furthering sustainability and social equity in a time of accelerated environmental and social change. We help students develop the values, knowledge, skills, and practices they need to create better architecture and environments that resonate with people and their cultural, physical, and ecological worlds. 
First-Year Interest Groups (FIGs)First-Year Interest Groups (FIGs) bring students with similar interests together.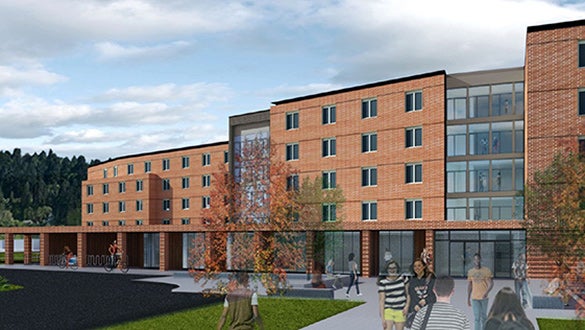 Art and Design Academic Residential CommunityStudents live and work together to develop creative art and design projects.
Explore Courses for Nonmajors
Try out some courses open to all UO students to help you decide whether a major in the School of Architecture & Environment is right for you.
Enrich Your Academic Experience
Studio Learning
Design thinking is a fundamental element in the creative process and studio instruction provides students with opportunities to develop this skill. A studio is a unique classroom experience where students can work with materials and tools to solve design problems in a workshop environment. Learn more about the Studio Learning experience.