The School of Architecture & Environment is a unique academic, professional, and creative design community. We are founded on the principles of interdisciplinarity and collaboration. We are driven by curiosity and experimentation. We create and share knowledge. And we are committed to furthering sustainability and social equity in a time of accelerated environmental and social change. We help students develop the values, knowledge, skills, and practices they need to create better architecture and environments that resonate with people and their cultural, physical, and ecological worlds. 
Design for Spatial Justice Initiative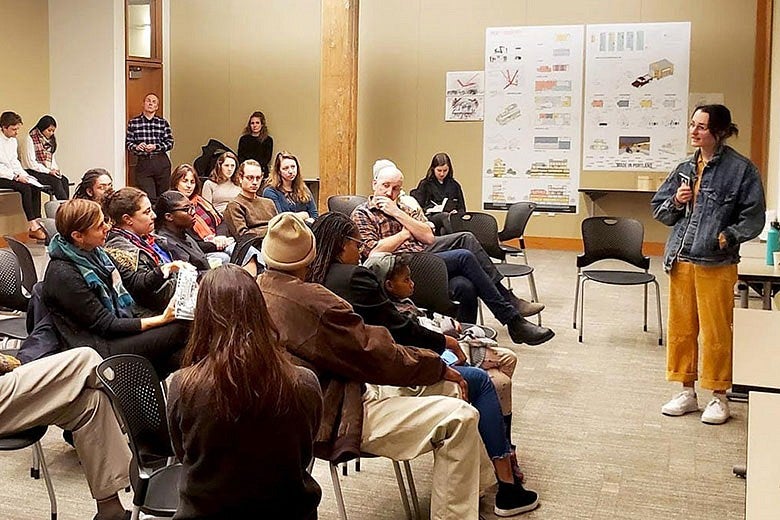 The Design for Spatial Justice Initiative fellowship program supports visiting faculty scholarship at the intersections of gender, race, ethnicity, indigeneity, sexuality, and economic inequality.
Visit the Design for Spatial Justice blog to explore podcasts and lectures and learn about Visiting Faculty Fellows.
The Student Experience
Our labs, studios, and classrooms provide spaces where students and faculty collaborate to push the boundaries of what is possible.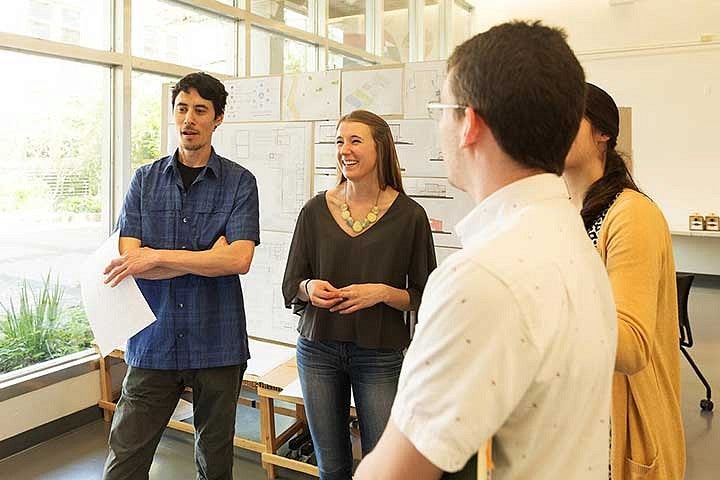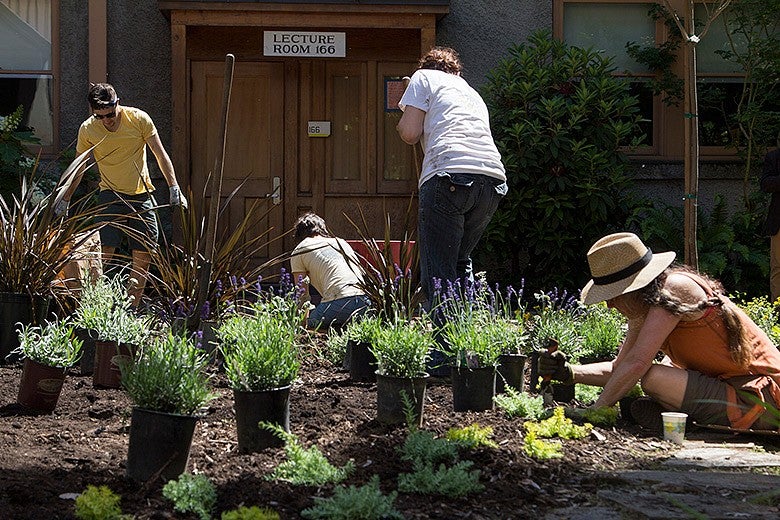 Explore Courses for Nonmajors
Try out some courses open to all UO students to help you decide whether a major in the School of Architecture & Environment is right for you.
Engaged Faculty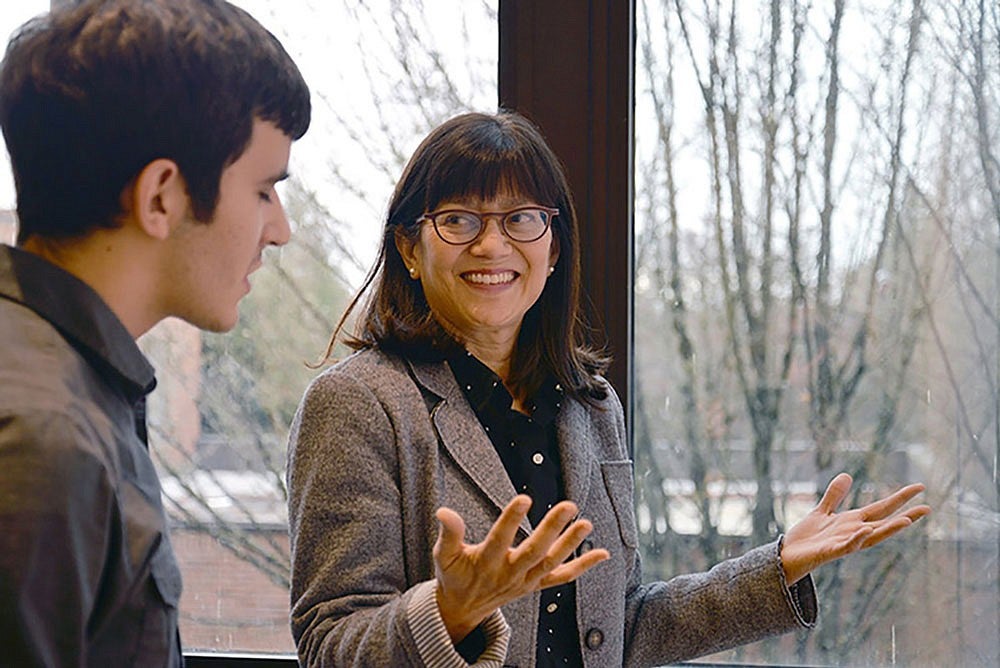 Our faculty members in both Eugene and Portland are working at the leading edge of their disciplines to address ecological challenges and advance sustainability as both a value and a practice.
 
Studio Learning
Design thinking is a fundamental element in the creative process and studio instruction provides students with opportunities to develop this skill. A studio is a unique classroom experience where students can work with materials and tools to solve design problems in a workshop environment. Learn more about the Studio Learning experience.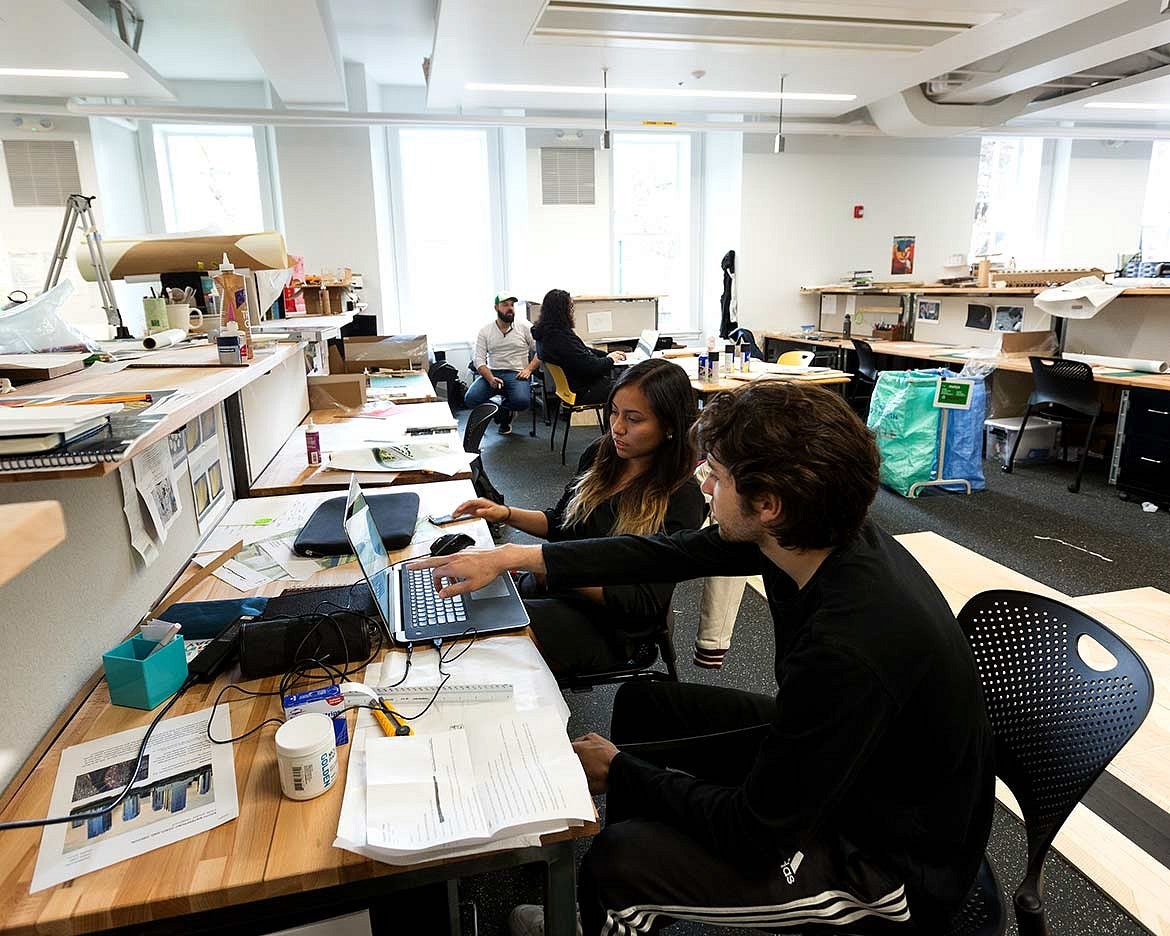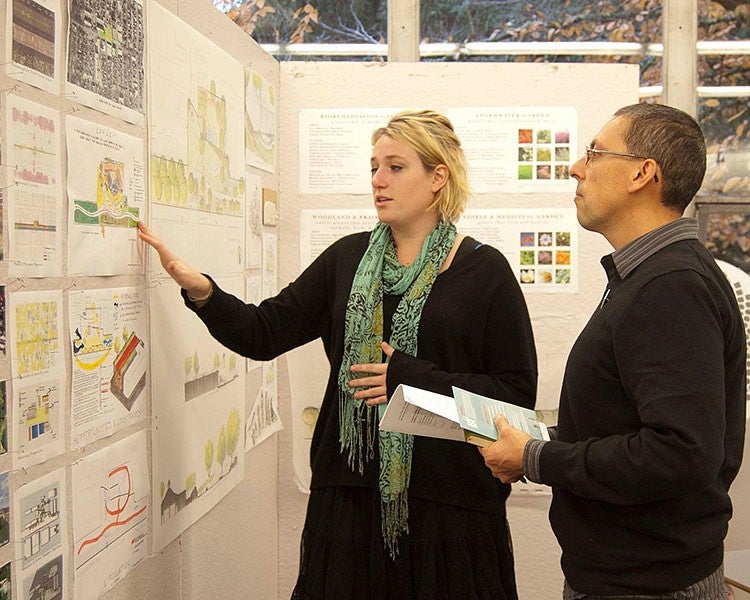 What Graduates Are Saying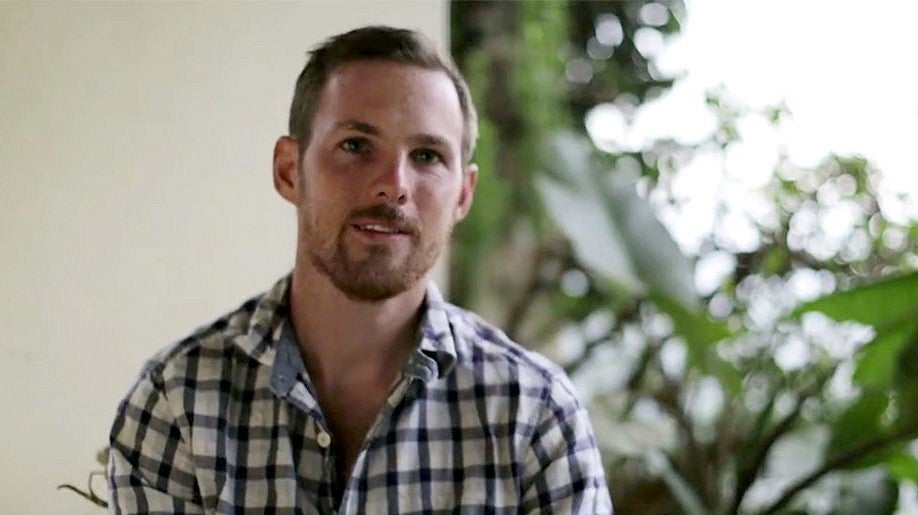 Andrew Brose, BArch '10
While at UO, "I became very interested in studying more about the social value of building in economically lean communities as well as the value of great design in places that have incredible, painful stories of their own."
Career Services
We provide the skills and mentorship needed for our students to tackle complex global challenges and positively affect the people, communities, and environments around them. College of Design Student Services provides students with a robust set of tools and trainings to empower our students to take strategic steps toward their professional careers.