The Department of Interior Architecture offers a robust and comprehensive interior design curriculum. Students can earn accredited professional degrees at the undergraduate or graduate level.
Interior architecture integrates critical analysis with creative thinking to revitalize, reuse, and adapt buildings to resonate with users and provide uplifting, healthy, and sustainable interior environments. Our students learn in a unique interdisciplinary environment that allows each person to fine tune their interests while gaining exposure to a broad range of issues that affect the interior environment. Graduates of the program are prepared to act as innovative problem solvers and influential space makers.
---
Collaborative and Creative Community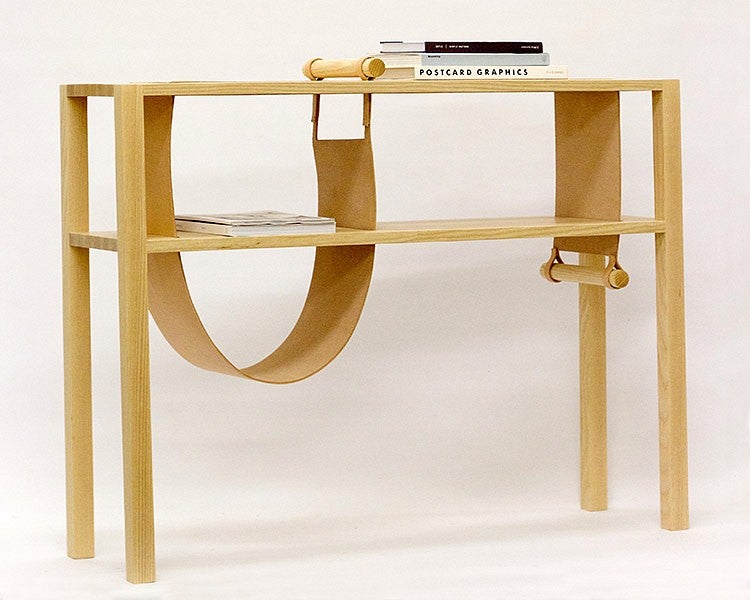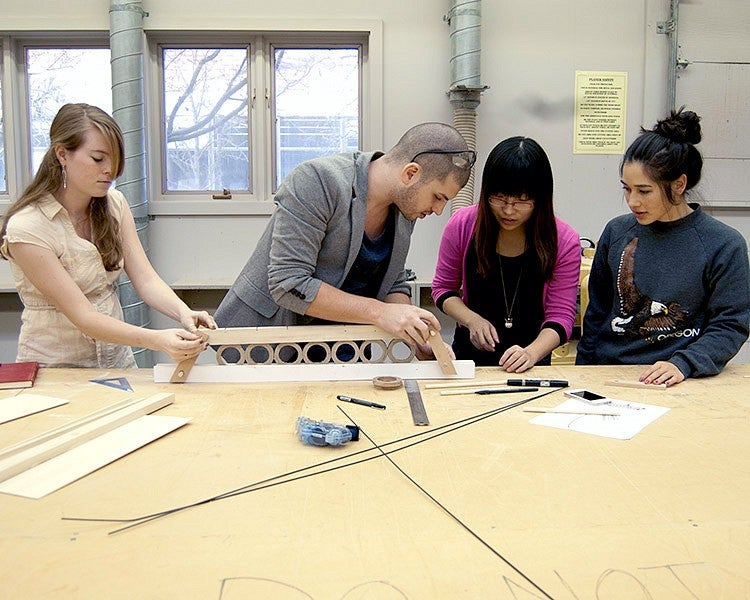 Interior Architecture faculty members work closely with our students to offer a broad range of design experiences while guiding each student to explore and develop individual interests. We emphasize collaboration in a noncompetitive but rigorous learning environment by encouraging a supportive studio culture that includes teamwork and peer critiques. The department doesn't dictate a specific design aesthetic or ideology for you to follow. Instead, we encourage intellectual inquiry as the basis from which you shape your own design path.
---
The Student Experience
Our graduates are broadly educated designers who attain leadership positions in the US and abroad. We are dedicated to recognizing designers' accountability for their impact on environmental, social, and cultural systems. We nurture future professionals by involving students in faculty research, internships, and mentoring relationships throughout the program. Our student organizations assume leadership roles in developing extracurricular programs and providing community service.
Tanika Krishan is a master's student in Interior Architecture. Originally from India, Tanika has made Eugene her home away from home.
---
Jeanne Hall Jenkins Interior Excellence Awards

In Spring 2022, UO Interior Architecture students participated in the Jeanne Hall Jenkins Interior Excellence Awards. These students were able to win awards for the incredible work they created throughout the year.
Jeanne Hall Jenkins Interior Excellence Award Winners
---
Hands-on Environment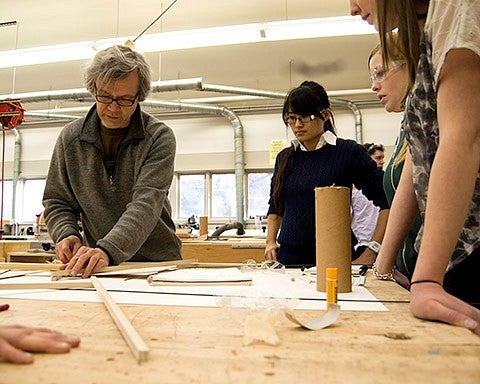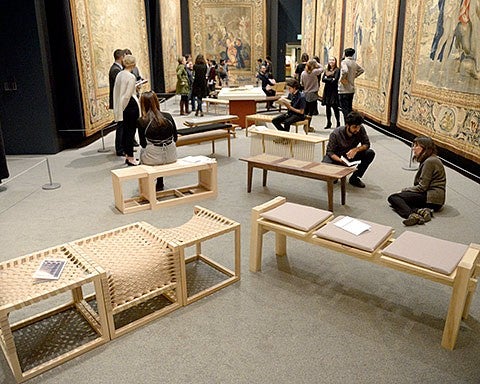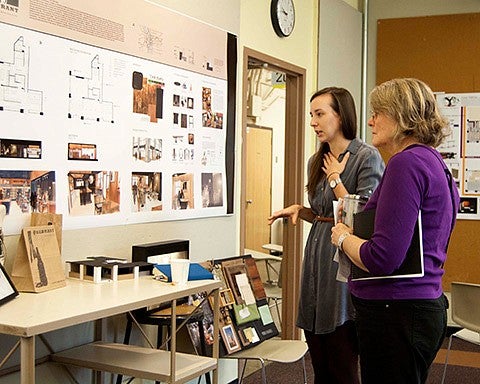 Our curriculum centers on the design studio, where you'll learn through hands-on experience. Students enrolled in studios are assigned their own workstation within a space dedicated to their studio group and available for use at flexible hours. Students often work together in courses and as collaborators with faculty members in research investigations through independent study courses. Our studios also take you outside the classroom, giving you applied research experience and opportunities to get involved in the community.
Faculty and reviewers, who are professionals in the field, review studio work using individualized discussions and written assessment rather than a traditional letter-grading system, so students can receive specific and constructive feedback about their work.
---
Enrich Your Academic Experience
Our degree programs offer students the flexibility to explore other programs in the College of Design, including but not limited to Architecture, Product Design, and the History of Art and Architecture. We encourage undergraduates to minor in another subject, and graduate students have the option to earn a concurrent degree (in architecture) or specialization.
Students can participate in focused Interior Architecture/Architecture study abroad opportunities in Italy, Denmark, Japan, and Finland.
Collaborations with other programs within the College of Design provide opportunities to engage in explorations that involve architecture, landscape architecture, planning, historic preservation, product design, art, and the history of art and architecture. Student led experiences abound in our school. Examples include:
Ecological Design Center hosting the Holistic Opportunities for Planet Earth Sustainability (HOPES) Conference each spring (2019 will mark their 25th year)
Center for the Advancement of Sustainable Living (CASL)
---
Connect with Us
---
Learn More
Visiting the UO is one of the best ways to learn about us. Participate in UO's campus visit programs—Duck Days in the spring or Duck Preview in the fall—to tour facilities, see campus, and meet with faculty members or schedule a tour anytime.
---
Faculty Spotlight
Kyu-Ho Ahn, head of the Department of Interior Architecture, has long prioritized universal and equity-centered design whether in his research or how he teaches.
"ADA issues are not really addressed fully in design education," Ahn said. "That is what interior architecture is about—design for people, but when we teach design, the accessibility issue is ignored. ADA issues are introduced at the end. Students see this as a necessary evil or hindering their creativity. I think we need to change that."
Ahn recently brought his human-centered approach to a collaboration with the Department of Art to create the accessible art exhibition and gallery space "Enabling Exploration."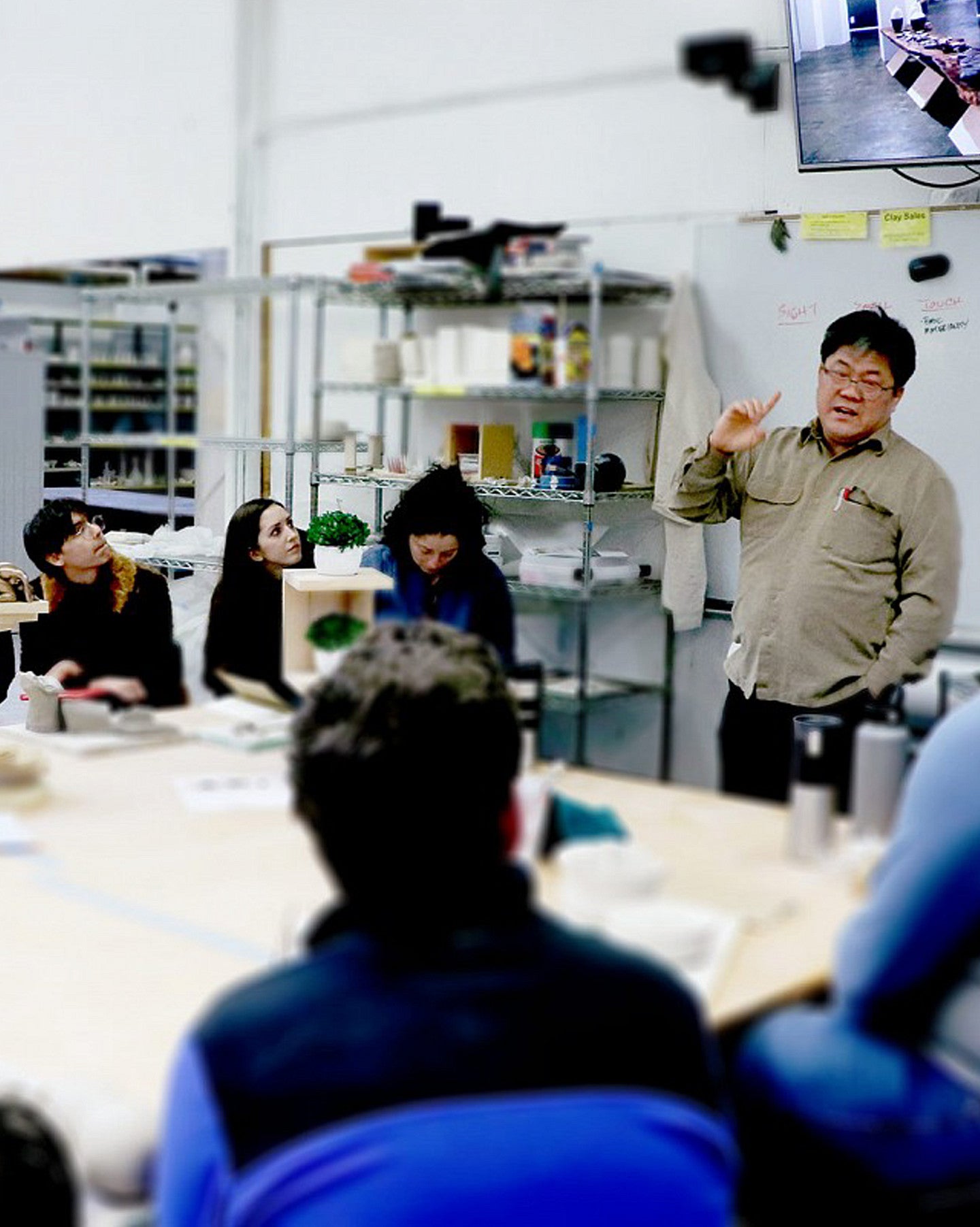 ---
Student Spotlight
Alison Hicks is currently working towards her bachelor's degree in Interior Architecture.
Hicks was recently selected as a 2023 Metropolis Future100 winner – meaning she is one of Metropolis' top interior architecture undergraduate students in the US and Canada!
Her passion for "loving others through design," is evident in her latest project – a concept to provide a hub that would provide farm workers in the Central Valley of California and their families a hub that includes housing, and an advocacy and resource center.
Read about Hicks' journey from joining the UO IArch program to her upcoming graduation this June!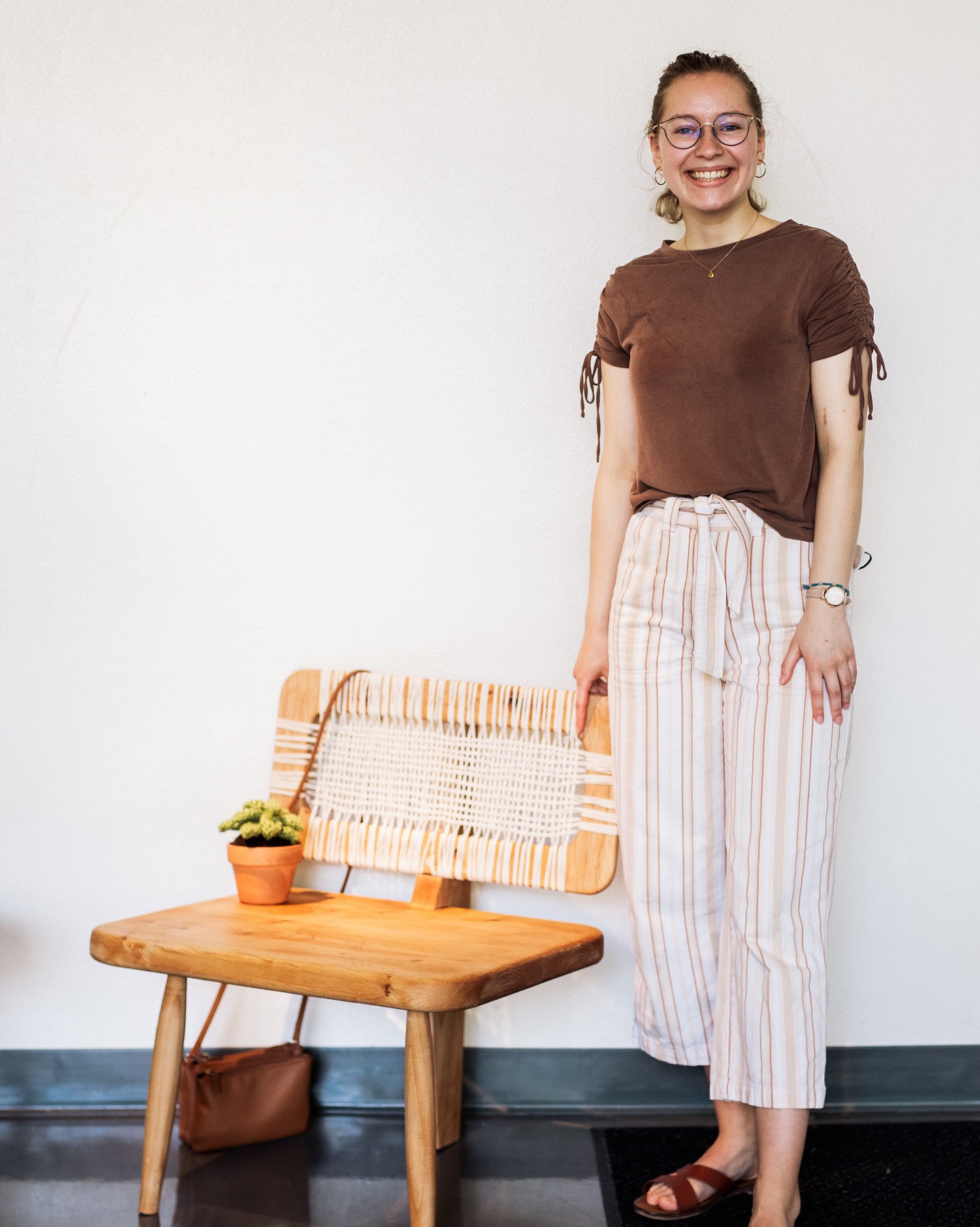 ---
Accreditation
Our Bachelor of Interior Architecture (BIArch) and Master of Interior Architecture (MIArch) programs are accredited by the Council for Interior Design Accreditation (CIDA) and the National Association of Schools of Art and Design (NASAD).
---
News
---
Upcoming Events