UO's Historic Preservation Program, founded in 1980, is one of the premiere preservation programs in the US. The program combines leading-edge academic research with outstanding teaching from experienced practitioners in design, planning, and heritage conservation and produces leaders in the public sector, in private practice, and in nonprofit advocacy. Students have exciting opportunities to interact with design firms, local developers, and preservation activists in the Portland metropolitan area, the Pacific Northwest, and beyond.
---
The Student Experience
Our graduate program focuses on research and instruction in both the theory and practice of historic preservation in the US and the world, with a focus on both the physical and social aspects of cultural resources. Students have the opportunity to concentrate in one of three areas:
Sustainable Preservation Design
Cultural Resource Management Planning
Cultural Heritage and History
Core courses include the basics of identification and designation of properties for official listing, legal aspects of protection and regulation of the treatment of historic properties, and the history of buildings and intangible traditions that make up our cultural heritage. You'll augment your core courses by doing fieldwork in both urban and rural contexts and work with professionals and public officials concerned with preserving historic resources. Each student carries out an in-depth capstone project (thesis or client-oriented report) in which they apply the skills they have gained on an independent research effort.
The Historic Preservation Program has an interdisciplinary focus within the School of Architecture & Environment in the College of Design. Some students have chosen to develop specialties and concurrent master's degrees in related fields such as architecture; landscape architecture; and planning, public policy and management. Others have created more unique combinations with studies in museums, economic development, and Russian and East European studies.
---
Funding
The Historic Preservation Program is a participating member of the Western Regional Graduate Program (WRGP, formerly WICHE). This program allows students from participating states to receive in-state tuition while completing their master of science degree in historic preservation at the University of Oregon. Additional opportunities for fellowships and travel awards are also available.
---
Campus and Community
Our master's program is offered in Portland in the award-winning, historic White Stag Block. Portland is an extraordinary urban laboratory for our students and faculty members. The White Stag Block that houses the College of Design programs in Portland offers state-of-the-art technology, light-filled workspaces, a superb library, and is located in the heart of Portland's Old Town and Chinatown. The UO in Portland hosts lectures, special events, and exhibitions that encourage thoughtful exchanges on issues of importance to the city and region.
Architecture & Environment in Portland
---
Take the Next Step
We invite you to visit us in Portland, meet our faculty and students, and see what we're all about.
---
Enrich Your Academic Experience
Expand your horizons with study abroad experiences, field schools, and internships.
---
Student Spotlight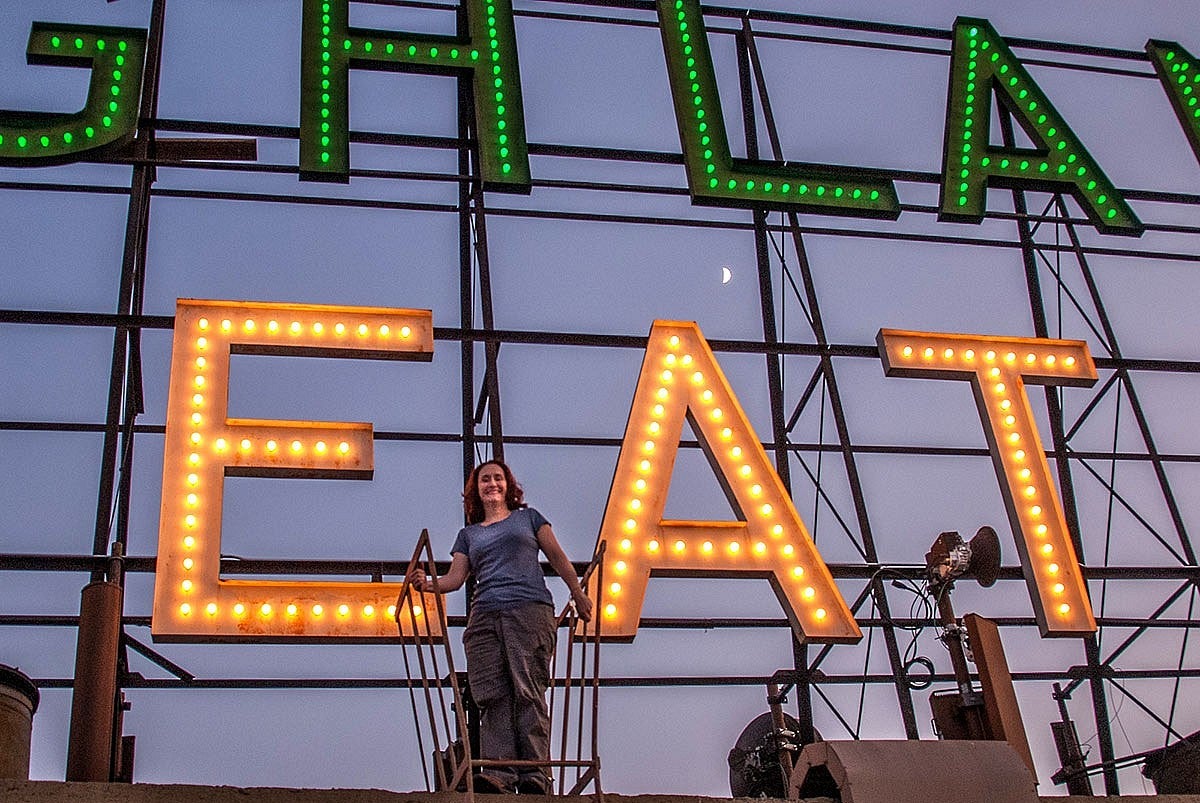 Historic Preservation graduate student Nicole Possert is the new director of Restore Oregon—the historic preservation nonprofit representing the State of Oregon—where she hopes to focus on providing solutions to pressing issues, from climate change to social justice.
After years of 'hands-on' experience, I wanted to deepen and formalize my practice," Possert said. "I am energized by the variety of preservation opportunities in Oregon, not only in the built and natural environments, but in the social and cultural realms that can advance the unknown or untold stories of all Oregonians."