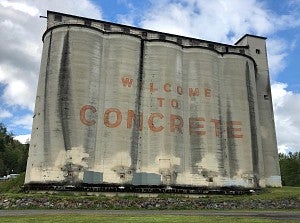 Located in the foothills of the North Cascades, Concrete, Washington, is best known for its history of Portland cement production with numerous industrial and commercial buildings constructed using its namesake material. The 1914 building was once a social venue and offices, with a Portland cement laboratory in the basement.
The 2021 Field School activities centered on an early cast-in-place concrete building, the historic Baker Club House, where we explored historic concrete preservation and industrial landscape. We also examined the surrounding industrial landscape, which includes remarkable cast-in-place concrete silos, a crusher plant, and fence posts.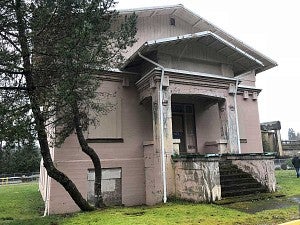 Sessions
During three one-week sessions in September 2021, students participated in rehabilitation projects on and around the Baker House site. While each session had a specific theme, all included hands-on work, documentation, a field trip, and nightly lectures from cultural resource professionals. Evening lectures from preservation professionals examined the history, theory, and practice of historic preservation in the Pacific Northwest.
Session 1
August 29–September 3
Materials Intensive: Concrete
The first week focused on the preservation and rehabilitation of historic concrete including casting, patching, building forms, and repair of concrete elements on site. Workshops included industrial archaeology and condition assessment. This session was ideal for those who wanted to learn more about current practices in historic concrete repair.

Session 2
September 12–17
Preservation Primer
This session was intended as an introduction to historic preservation and the preservation trades. Participants were introduced to historic cast concrete repair and wood window restoration with possible workshops in cultural landscape studies and industrial archaeology. This week was recommended for all incoming students to the University of Oregon's Historic Preservation graduate program and those who are new to the preservation field.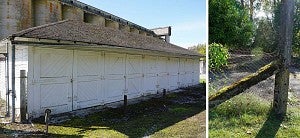 ---
Images from the 2021 Pacific Northwest Preservation Field School