In 2021, Interior Architecture has established the Interior Architecture Advisory Council to listen to various voices in support of the department's mission, vision, and goals. The council comprises student members, interior architecture faculty, and professionals in interior architecture and allied fields. A primary goal of the Advisory Council is to facilitate feedback on our Interior Architecture curriculum and to be well-informed of emerging industry needs, trends, and visions for future models of practice in support of establishing short-term and long-term strategies to advance our curriculum for future design professionals. Our inaugural Advisory Council members represent diverse voices of design industries, regions, and groups of people. We would like to express our sincere appreciation for each member's generosity and passion for design education.
Advisory Council Members (2021–23)
Council Chairs:
Anne Cunningham (co-chair), FIIDA, Tarpaulin Studio, Seattle WA
Kyuho Ahn (co-chair), Faculty  
Student Members:
John Miller, Graduate student liaison
Alison Hicks, Undergraduate student liaison
Professional Members:
Barry Richard, IIDA, Rockwell Group, NY
Catherine Johnson, AIA; Design, Bitches; LA
Camila Watson, IIDA, ZGF, Seattle WA
Lindsay Suprenant, Holabird & Root, Chicago IL
Keely O'Brien, West of West, Portland OR
---
Advisory Council Professional Member Profiles
Anne Cunningham, FIIDA, Assoc. AIA (co-chair)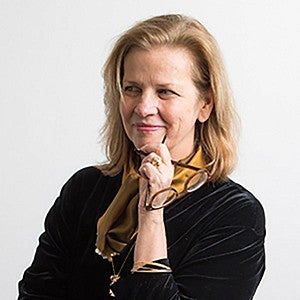 Designer Anne Cunningham is a founding member and a co-chair of the Interior Architecture Advisory Council. She has more than 30 years of experience in the design field. She was a design principal at NBBJ Architects for more than 27 years and, in 2019, left to start her own consulting practice—Tarpaulin Studio—where she currently works on civic and mixed-use projects in the Seattle area. Throughout her career, she has worked on projects for the Bill & Melinda Gates Foundation, Boeing, Microsoft, and Vulcan. During the COVID-19 quarantine, Cunningham and her family have been restoring a 1964 Cheoy Lee Lion sloop. She taught an interior architecture studio in Fall 2020 as the Distinguished Margo Grant Walsh Visiting Professor of the Department of Interior Architecture at the University of Oregon.

Barry Richards, IIDA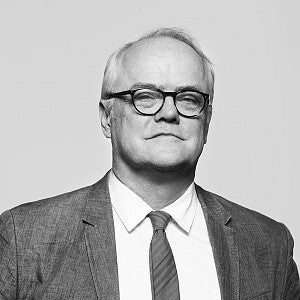 Barry Richards is a principal and studio leader at Rockwell Group, where he brings his multifaceted skill set to work. Projects include the Center for Civil and Human Rights in Atlanta and Walt Disney Family Museum, the breakthrough Imagination Playground initiative, as well as leading product design for a host of high-end collections with Knoll, Roche Bobois, Benchmark, The Rug Company, Bisazza, Stellar Works, Rich Brilliant Willing, Maya Romanoff, Jim Thompson, Gessi and Shaw Hospitality Group. Other recent work includes Capital One Café prototypes and an office headquarters in Pasadena, California.
Barry is well known for his set design for film, television, and theater, including the 2009 and 2010 Academy Awards; the film Team America: World Police; and many critically acclaimed Broadway shows including Hairspray and Catch Me If You Can. His designs for high-profile special event spaces include those for the annual Design Industries Foundation Fighting AIDS event and the Chefs' Tribute to Citymeals on Wheels, both to which Rockwell Group is a perennial contributor.
Recent honors include Interior Design magazine's HiP Award for Leader, Creative Mind; Contract Magazine's Best of NeoCon Award for Rockwell Unscripted, an Interior Design Best of Year Award for the Center for Civil and Human Rights and the Architect's Newspaper Visionary Award for David Rockwell for Rich Brilliant Willing.
Barry is a graduate of the University of Washington in Fine Arts and Architecture and of Princeton University, Master of Architecture.

Catherine Johnson, AIA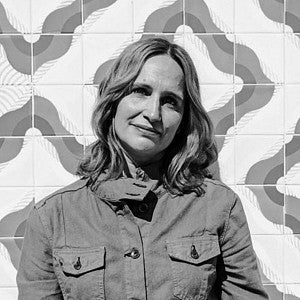 Catherine Johnson, AIA, is a co-founder of Design, Bitches, a Los Angeles-based architectural design firm with a bold and irreverent vision to make architecture significant in daily life. The firm has received numerous design awards including AIA/LA Additions & Accessory Dwelling Units Merit Award in 2020, Architecture/Educational & Sports Design Award from 9 Dots in 2019, AIA/LA Residential Architecture Citation Award in 2018; named Top 50 Interior Architects by Architect's Newspaper in 2019; shortlisted for the Moira Gemmill Prize for Emerging Architecture; and selected as the 2017 recipient of AIA/LA's Emerging Practice Award to name a few. Catherine and her partner, Rebecca Rudolph co-taught interior architecture at the University of Oregon in 2016 as the Distinguished Margo Grant Walsh Visiting Professors. They also lectured at Columbia University, Yale University, CalArts, UCLA, and George Washington University, and were the keynote speakers at the New Zealand Institute of Architects Inaugural Festival of Architecture. Johnson earned her MArch from SCI-Arc and her BIArch from the University of Oregon.

Camilla Watson, IIDA, ASID, NCIDQ, NOMA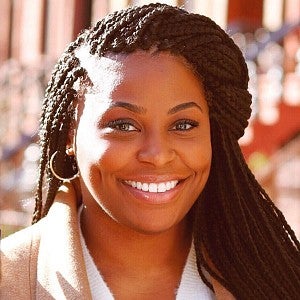 Camilla Watson is an interior designer and Principal at ZGF Architects with eight years of experience leading workplace and multifamily project types. Her career has been dedicated to the integration of architecture and interior design to create spaces that promote wellness and authenticity in materiality. She has worked extensively with clients such as Microsoft, AMLI Residential, and the California Department of General Services to design innovative spaces that respond to their branding and culture.
Camilla earned an MFA from Savannah College of Art and Design in 2012 and a BFA from Harrington College of Design in 2007. She has volunteered and spoken at various events including the SCAD EMBRACE Diversity & Inclusion Conference, Metropolis's Workplace Wellness: From Office to Home, and The Hip Hop Architecture Camp.

Lindsay Suprenant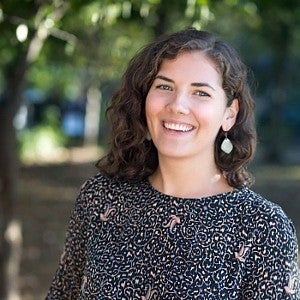 Lindsay Suprenant is a University of Oregon alumna, where she earned her Master's of Architecture and Interior Architecture degrees. She lives in her native Chicago where she works on the Interior Design team at Holabird and Root. Her work is focused primarily on K-12 and higher education projects, although she has experience in workplace and boutique medical office design. She is interested in the impact design has on health and human wellness and is a WELL accredited professional.

Keely O'Brien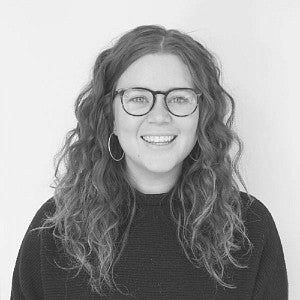 Keely holds a BArch in Interior Architecture with a Minor in Architecture from the University of Oregon's College of Design. While in school, she was given the opportunity to study and work abroad in Europe and Southeast Asia, which both invigorated and reinforced her passions in the design world. This invaluable experience is something she carries with her throughout her current work. Most recently, Keely is a project leader at West of West Architecture and Design Studio in Portland, Oregon, where she leads the interiors projects in project management, space planning, and design. With a serious interest in different scales of design, she has worked on an array of project types and sizes. These range from small scale furniture design and retail design to larger scale commercial repositions, including hospitality-based interiors, creative workplace design, and multifamily housing projects. Keely finds that no matter the scale, her approach is always consistent: the design process is always driven by the user. She approaches each design opportunity to solve problems and create thoughtfully curated, experience-driven projects.