Lawrence Medal '08, bachelor of architecture '77
Architecture alumnus innovates and creates products for Nike's success
The 2008 Ellis F. Lawrence Medal recognizes a truly innovative and creative designer, Tinker Hatfield. An architecture graduate of the Class of 1977, Hatfield has expanded the lessons of his education into his pioneering role as a product designer for Nike. Hatfield will receive the school's highest honor at the commencement ceremony in June. The noted designer of Nike's most popular athletic shoes, including the now legendary success of the Air Jordan 23, Hatfield, Vice President for Innovation Design and Special Projects, credits his design education for his success. "Architecture is, by nature, pretty broad.  It's both technical and creative, and rich in cultural education."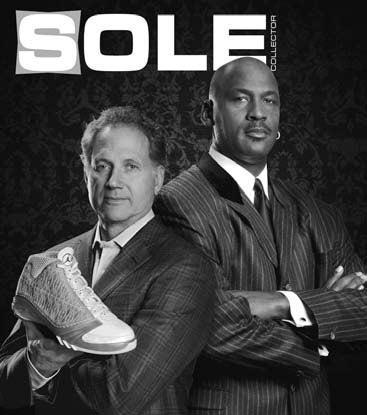 In 1998, Fortune magazine named Hatfield one of the 100 Most Influential Designers of the century. Hatfield spearheaded the greening of the newest XX3 shoe. "Our goal was to make the Air Jordan XX3 the best basketball shoe ever, both in performance and sustainability.  The handcraftmanship and innovation built into this shoe is simply unmatched," says Hatfield. The company designed and manufactured it to reduce waste, use more environmentally-friendly materials, and eliminate solvant-based glues.
Hatfield studied architecture at the University of Oregon while being coached by the legendary Bill Bowerman, co-founder of Nike. He held the UO record in the pole vault and placed sixth in the 1976 Olympic Trials. Soon after, Hatfield suffered a severe injury, which ended his track career. After graduation, Hatfield practiced architecture in Eugene until 1981 when he joined up with Nike to design offices, apparel showrooms, and Nike retail outlets.
His product design career was launched in 1985 when Hatfield began designing Nike products, becoming Creative Director of Product Design in 1989. In addition to helping design the first-of-its-kind cross-training shoe, the Air Trainer, Hatfield has earned global recognition for imagination and innovation in his collaborations with Michael Jordan for the Air Jordan line. Hatfield's other credits include Air Max running shoes, the Air Huarache series, Andre Agassi footwear and apparel, the Air Mowabb and Michael Johnson's gold track spikes.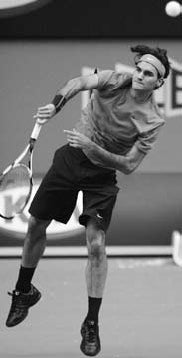 In addition to working with Michael Jordan each year, Hatfield currently creates specialized Nike athletic products for champion athletes including Roger Federer, Pete Sampras, Andre Agassi, Gabrielle Reece, and Picabo Street. He also spends time mentoring young Nike designers and helping to build the Nike of the future. His current list of responsibilities includes developing long term strategy for design advancement at Nike and The Jordan Brand. He is also working on the redevelopment of Nike Global retail stores and story telling and continues with some top secret design projects for college football uniforms and new athletic footwear ideas.
Hatfield has written for the Harvard Business Review in addition to appearing in The New York Times, The Washington Post, Fortune magazine and many other publications. In 1993, Hatfield won an International Design Award for the Air Huarache. In 1993 and 1996, he was named one of the 100 Most Influential People in the sports business by Sportstyle magazine. Some of Hatfield's design work for the Air Jordan is included in the Smithsonian Institution.
A native Oregonian, Hatfield attended Central Linn High School where he earned distinction as an accomplished basketball player, an All-American track & field star in hurdles and vaulting, and an All State running back. In 1970, Hatfield was named State of Oregon's top individual high school athlete.
Outside of Nike, Hatfield spends much of his time with his wife and three daughters, attends football games at Grant High School in Portland, volunteer coaches for the track team, and works on making the family home a haven for teenagers to play pool, shoot hoops, and hang out.
The Lawrence Medal is awarded annually to an A&AA alumnus or alumna whose achievements exemplify the Oregon spirit and reflect the integrity, educational philosophy, and commitment to design and artistic excellence demonstrated by Ellis F. Lawrence, the founder and first dean of the School of Architecture and Allied Arts.
Originally published in 2008, this story is part of the 100 Stories collection, compiled to celebrate our 2014 centennial and recognize the achievements and contributions of our alumni worldwide. View the entire 100 Stories archive on the College of Design website.