Neo Lehoko
Architectural Philosopher. Lover of Landscape. International Citizen.
Neo Lehoko
Architectural Philosopher. Lover of Landscape. International Citizen.
Their Oregon Experiment—Learning to Build a Better World Through Landscape
Hailing originally from Pretoria, South Africa, Neo Lehoko came (via Prague and Jakarta) to the College of Design to pursue a Master of Landscape Architecture (MLA, class of 2022), and to investigate the roots of The Oregon Experiment. Earlier in their design education, Lehoko discovered the 1975 book by design theorist Christopher Alexander about the radical experiment at the University of Oregon, which empowered the community to be part of the campus planning process.
"There's just so many little things that we don't think of that are built into the campus, like every building has to have a hearth," said Lehoko, pointing to the Willcox Hearth in Lawrence Hall and Frasier Hearth in Hendricks Hall, two of the College of Design's most popular meeting spots.
Lehoko has carried this theme throughout their graduate studies at the School of Architecture & Environment's Department of Landscape Architecture, and they want to implement it upon their upcoming return to South Africa, where they'd like to collaborate with communities to design their landscapes.
"Design at its best should be made by the community at large, and people should have the skill and the ability to build things that they need," Lehoko said. "To rely on someone else to make that for you, it creates this fear of the environment where it's something be defeated or to be protected from instead of being something that you live off of and understand and want to protect."
In 2019, the College of Design, after seeing Lehoko's renderings for a landscape architecture studio, asked them to illustrate a psychogeographic map (a map that illustrates the intersection of psychology and geography) of the College of Design experience. The map will be live on the UO homepage April 21.
"I felt like I wanted to cast our campus in a magical light; there's so much charm to it and there's so much beauty to it," Lehoko said.
Listen to the podcast to learn more about Lehoko's landscape architecture journey. Read more below about students, alumni, and faculty in the School of Architecture & Environment.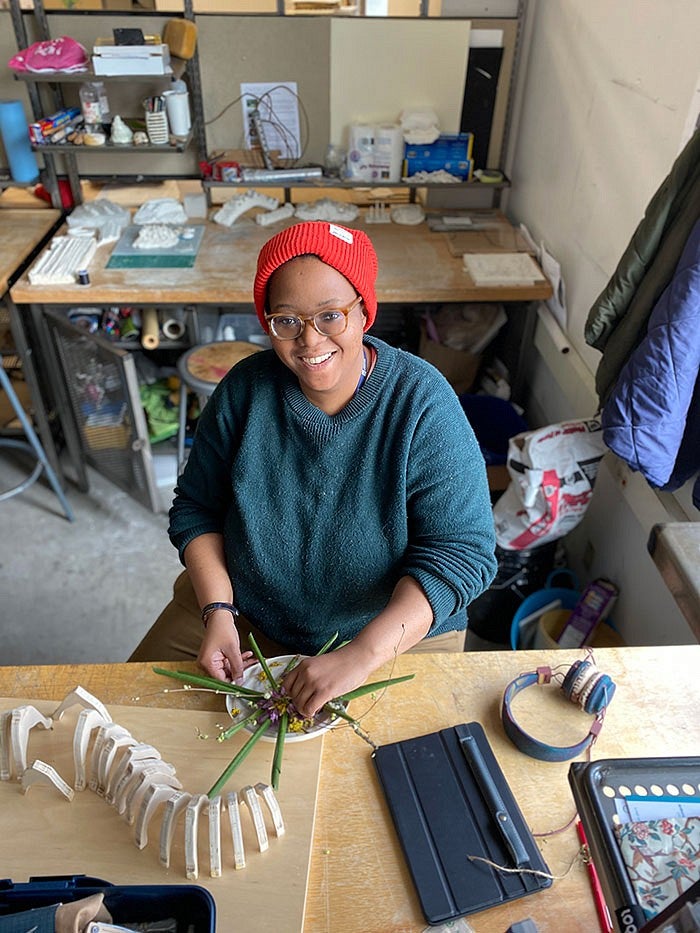 Lehoko in their architecture studio in Lawrence Hall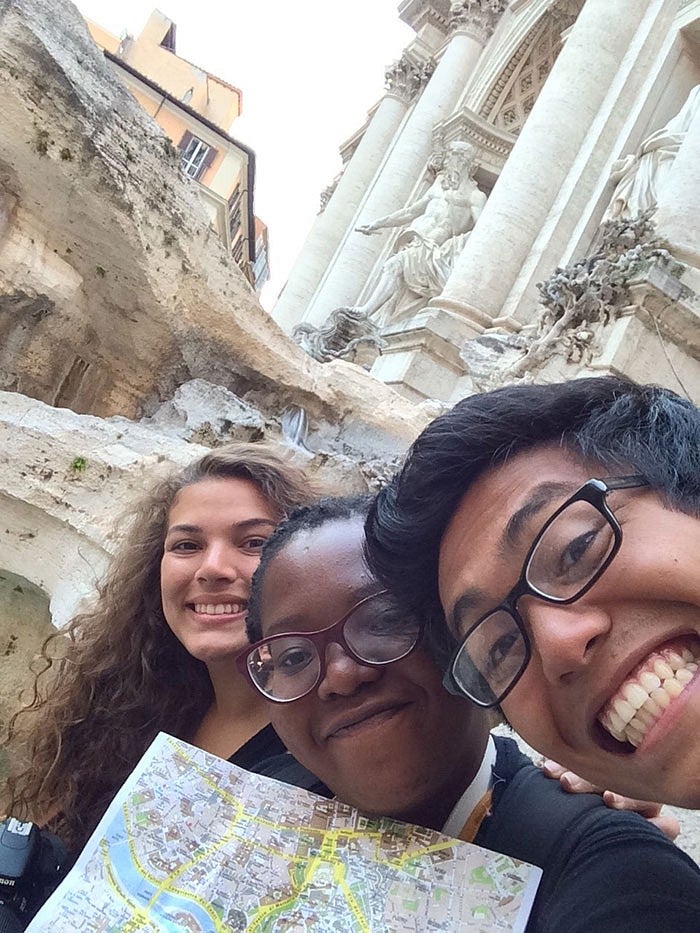 With friends on an architecture study abroad trip to Rome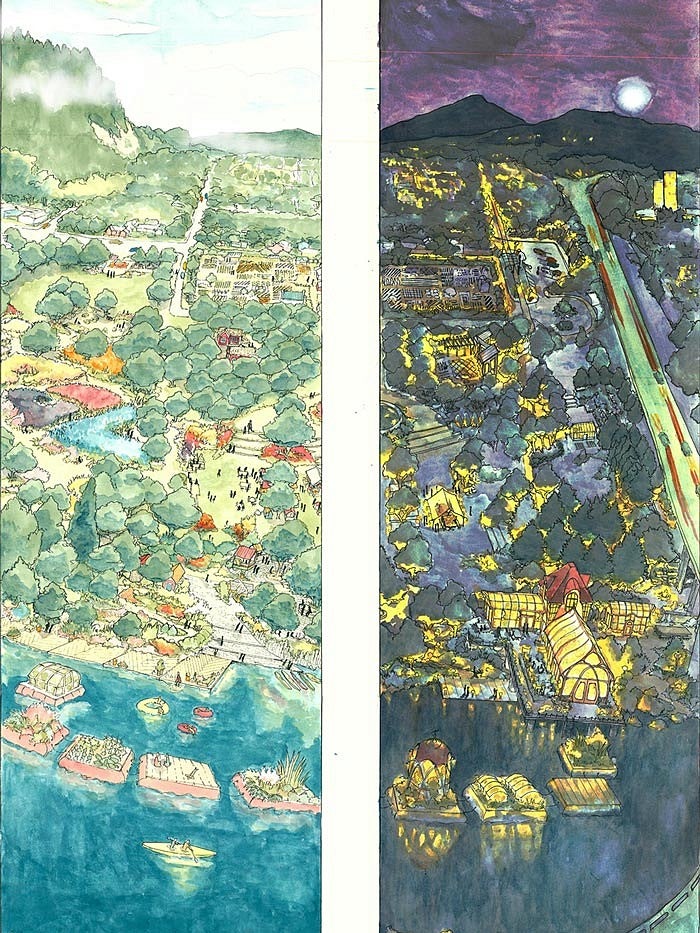 Lehoko's illustration of a Eugene night market, which inspired the College of Design to commission the map illustration