Stella May Christ
Interior Architect. Materials Specialist. Lifelong Trumpeter.
Stella May Christ
Interior Architect. Materials Specialist. Lifelong Trumpeter.
Christ (right) with Instructor and Architect Jenna Fribley at Campfire Collaborative
Championing Health and Wellness in Design
Stella May Christ, a trumpet player of 13 years, came to the School of Architecture & Environment (SAE) from the beach town of Pacifica, California.
"I knew this was one of the best schools on the West Coast for interior architecture," Christ said, adding that the UO also had a great music program. In addition to a bachelor of interior architecture (class of 2020), Christ is pursuing minors in music and architecture.
"I really like having the two artistic disciplines because they are both different evocative expressions of ideas and emotions," Christ said. "If I didn't do music, I wouldn't be quite as good at design."
During her time in the Department of Interior Architecture, Christ has developed a passion for designing spaces that improve the mental health and wellness of their inhabitants. Her thesis project is designing a healing center for trauma patients.
Outside of class, she is a designer and materials specialist for the Design Resource Center at Campfire Collaborative, founded by architect Jenna Fribley and designer Kelsey Buzzell, both of whom are SAE instructors. Christ is also the graphic designer for the UO Student Chapter of the International Interior Design Association.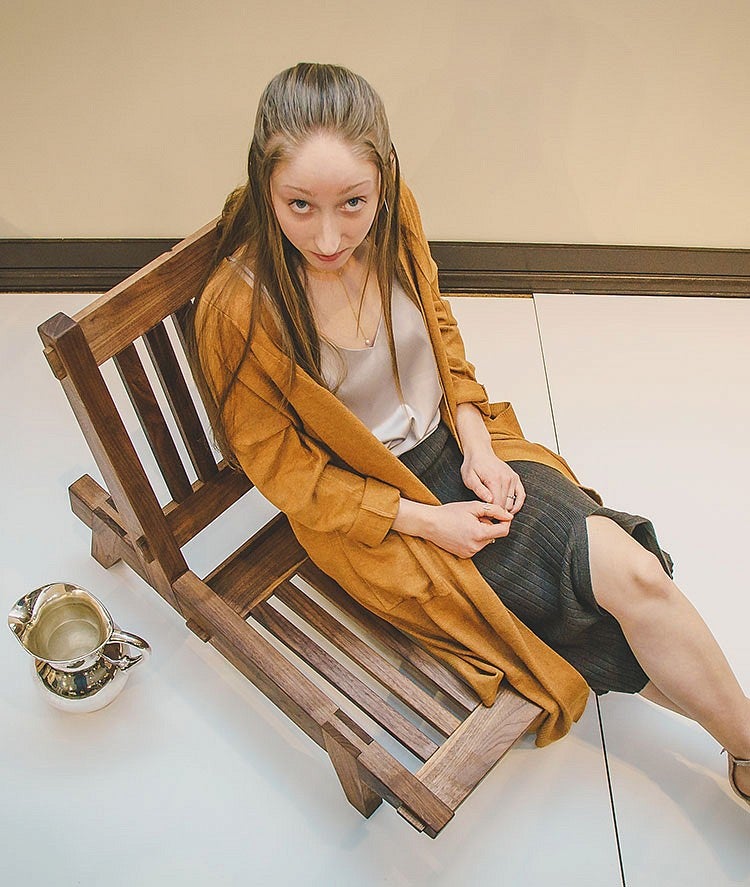 The Hoek Chair Christ designed for the
Interior Architecture 486/586 Furniture Design studio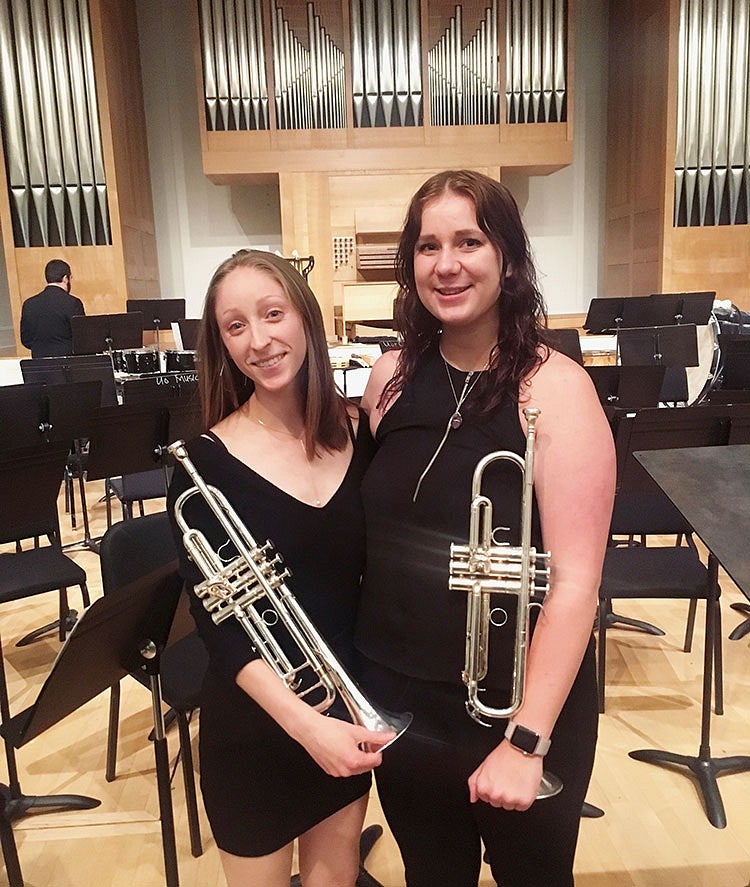 At a concert performance with the UO Campus Band with friend and fellow trumpeter Emily Iverson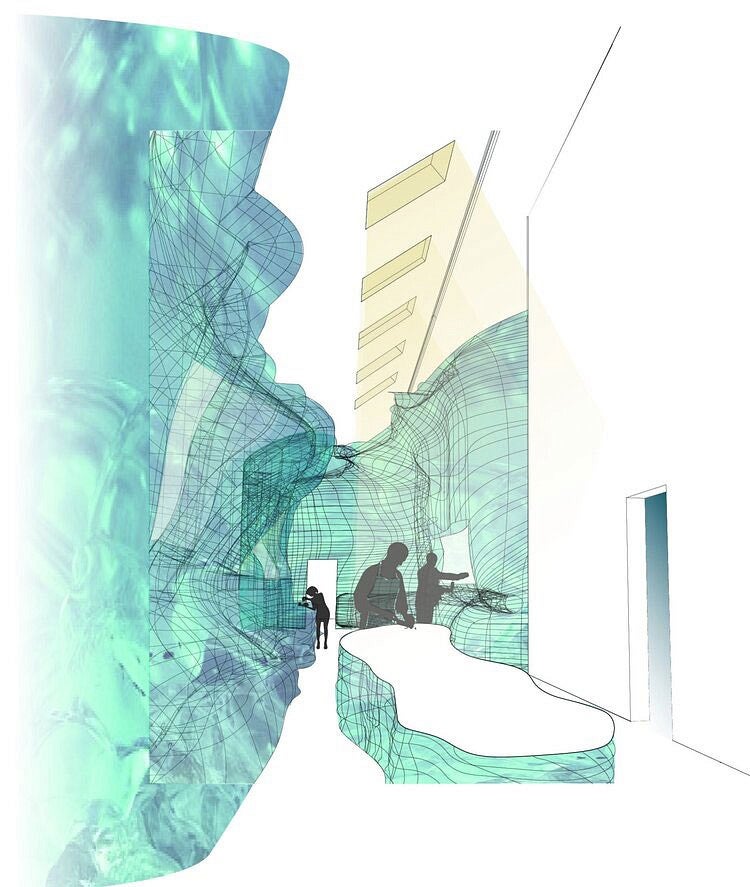 Christ's rendering for the
Wanderer Seasonal Restaurant
Ask a Designer
We caught up with Christ as she nears graduation from the College of Design and prepares for the next steps in her interior architecture career.
Why did you choose this topic for your thesis?
There is a lot of anonymous architecture associated with health and mental health facilities.
It's blank and sterile and uninviting. I want to come up with better ways of making patients really feel that it's a place to heal and not just a functional box. We need to consider more of the psychological side of healing from trauma—it's not just about keeping things clean.
There are a couple issues with trauma care that I've noted in my thesis, such as a lot of the resources needed for healing are spread out across facilities around a town or city. Part of my thesis is to bring these resources together, so trauma patients don't need to go through the stress of tracking them down.
Why did you choose to study interior architecture at the School of Architecture & Environment?
I've been artistic my whole life. I took a class in high school on color theory, how color affects people physically and mentally. I found it so fascinating. How does space affect people? I thought psychologically it was an interesting question. Then I fell in love with interior architecture.
What has surprised you about your experience? I was surprised to learn how integrated interior architecture is with architecture. There is this huge stigma that interior designers don't do as much as architects. I was surprised that what we do is so much more important than just putting stuff on the inside. Interior architecture is so important to the human experience. I was surprised a lot by the stereotype breaking. What people really experience is everything that is interior architecture.
Read more below about students, alumni, and faculty in the School of Architecture & Environment.