A&AA welcomes three new tenure-track faculty members for the 2014-15 academic year.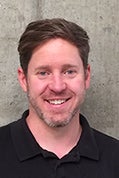 Mark Eischeid has joined the Department of Landscape Architecture as assistant professor. A licensed landscape architect (California) and practicing artist, Eischeid holds an MFA in Art Space + Nature from the Edinburgh College of Art, an MLA in Landscape Architecture from the University of California, Berkeley, and a BS in Applied Earth Science from Stanford University. He has taught at the University of Edinburgh, Edinburgh College of Art and at UC Berkeley Extension, and has worked for Sasaki Associates and Scott Lewis Landscape Architecture. He is completing his PhD dissertation at the University of Edinburgh on the aesthetics of modernist American landscape architecture. Recent publications include a paper presented at the European Council of Landscape Architecture Schools conference in 2013 comparing the grids of landscape architect Peter Walker and minimalist artist Agnes Martin. He is currently coediting a special journal issue on shrinking cities and the urban landscape.  He is also a member of the Board of Directors of ASCUS Art & Science, an Edinburgh non-profit fostering collaboration between artists and scientists. He will be teaching landscape history, theory, and studio.
Dyana Mason, who holds a PhD in Public Policy and Management from the University of Southern California, joins the Department of Planning, Public Policy and Management as an assistant professor. Her research interests include nonprofit management and governance, interest and advocacy organizations, the political economy of the nonprofit sector, charitable giving, and collective action and fundraising. She will be teaching public sector theory, managing nonprofit organizations, nonprofit management consultancy, and nonprofit management. Her dissertation, "Strategy and Ideology in Nonprofit Advocacy Organizations," provides a new perspective on leadership in nonprofit advocacy organizations, and traces the ways in which a leader's personal preferences can influence the organization's strategic choices and can ultimately influence public policy.  Her other recent publications include "Politics, Management and the Allocation of Arts Funding: Evidence from Public Support for the Arts in The United Kingdom," 2013, in the International Journal of Cultural Policy. She holds an MBA from The College of William and Mary and a dual bachelor's in political science and public relations from University of Southern California.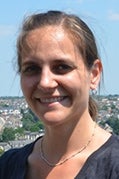 Maile Hutterer, who holds a PhD in the History of Art and Architecture from the Institute of Fine Arts at NYU, has joined the Department of the History of Art and Architecture as an assistant professor. Hutterer most recently was a post-doctoral associate at Rutgers University. She has a bachelor's in the history of art and architecture from the University of California, Santa Barbara. Her primary research interests focuses on medieval architecture in France, and specifically on the intersection of form, function, and meaning in ecclesiastical buildings. Her current book project examines the aesthetic and cultural significance of flying buttresses, arguing that they acted as signifiers of the sacred ground of the consecrated church. A forthcoming publication addresses the connection between flying buttress sculptural programs and processional action as a means of indicating boundaries. At UO she will be developing a broad range of courses in medieval art and architecture. Prior to coming to Rutgers, she taught at Western Illinois University.