Introducing a New Way to Have a Global Experience
Learn More: #NoPassportNeeded Experiences
---
Our Classrooms Are Not Defined by Four Walls
Study abroad programs allow you to examine historical and contemporary landscape architecture and learn from scholars and practitioners with expertise in the diverse cultures of designing across the globe. Majors and nonmajors can participate in one or more of our field schools and study abroad programs in dynamic and vibrant locations.
Specific opportunities currently offered through the Department of Landscape Architecture include:
Overlook Field School in Pennsylvania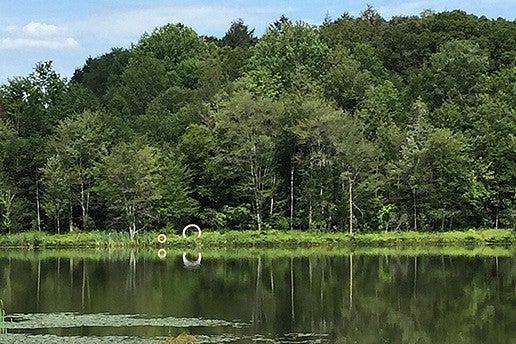 Students live and learn for four weeks at Overlook Field School, a 400-acre property in northeastern Pennsylvania designed by the Olmsted Brothers firm in the early twentieth century and re-imagined by the fourth-generation owners and Nelson Byrd Woltz landscape architects. The summer field school at Overlook offers students a unique opportunity to live, study and create on an evolving cultural landscape. With faculty and a visiting artist in residence, students examine the enduring connections between landscape, culture, and production.
---
Past study abroad programs have been held in Kyoto and Hong Kong.  Additionally, faculty have periodically led field trips both within the US and around the world before or between quarters. Past field trips have included a four-day float trip down the Willamette River, a week in Oregon's Kalmiopsis wilderness, a week studying landscape architecture in New York City, and several days studying London's parks, gardens, and squares. Additionally, some studios require introductory site visits where students spend anywhere from a few hours to a week on site becoming familiar with the project.
---
Our students also participate in study abroad programs offered by other departments within the College of Design, including:
Explore additional study abroad opportunities through Global Education Oregon.