UO historic preservation students are working with journalism students to capture and preserve oral histories from survivors of the 1948 flood that destroyed Vanport, the second largest city in Oregon during WWII. Historic Preservation Program chair and professor Jim Buckley found the opportunity a rich exchange between the programs. "Our students said 'we don't know how to interview' and the J-school students said 'we don't know much about the neighborhood history,' " he says. "They learned from each other in doing the project. That's the kind of interaction that is possible with the concentration of professional programs we have on the U of O Portland campus."
Hear the interviews, see stark images, and learn more in the story on Around the O.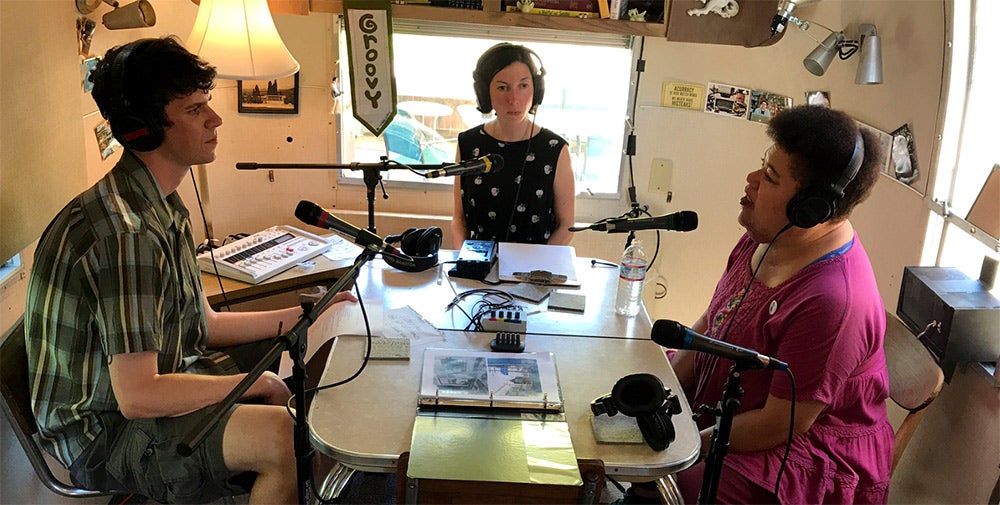 Above: Historic preservation student Tim Wood interviews Patricia Ford, former Albina resident, as part of the Vanport oral history project. Photo courtesy Professor of Practice Andrew DeVigal.