About the Event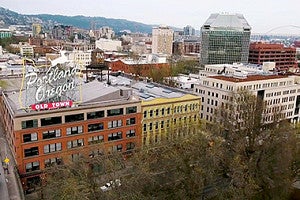 On May 13, 2022, the UO Historic Preservation program will host an Open House and the George McMath Historic Preservation Award Ceremony at the White Stag Block in Portland. This free evening event will gather alumni, preservation professionals, students, and friends of the
University of Oregon Historic Preservation program
to:
Celebrate the career contributions of the 11th McMath Award recipient, Stephen Dow Beckham
Celebrate the Historic Preservation program's 40-year history
Meet current students and learn about their work and ideas for the future of the field
Hear about ongoing faculty and student research projects
Tour the Historic Preservation classrooms, workspaces, and library and learn about the history and rehabilitation of the National Register-listed White Stag Block
Share ideas about preservation education opportunities and approaches
George McMath Historic Preservation Award and HP Program Open House
May 13, 2022, 4:30 – 7:15 p.m.
Registration for this free event is required.
For questions about the event, contact: histpres@uoregon.edu.