11th George McMath Historic Preservation Award
Stephen Dow Beckham was the Eleventh Annual George McMath Historic Preservation Award recipient. He was recognized at an award ceremony and Historic Preservation program open house held on May 13, 2022, at the White Stag Block in Portland.
Stephen Dow Beckham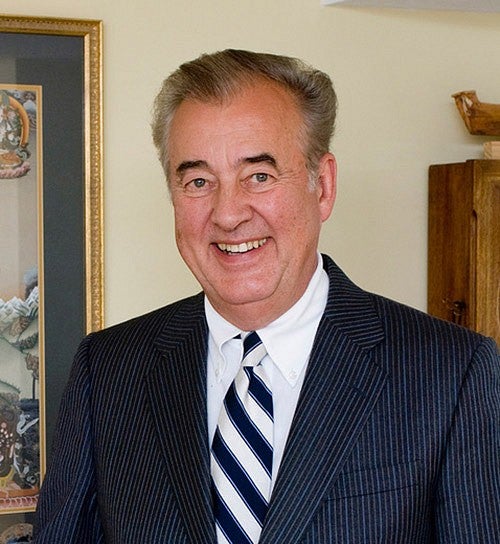 Stephen Dow Beckham
is an American historian and preservationist known for his work with Native Americans and the American West, especially the Pacific Northwest and the Lewis and Clark Expedition. He has authored numerous books, exhibitions, and environmental impact and planning studies, and is a Pamplin Professor Emeritus of History at Lewis & Clark College in Portland, Oregon.
Throughout his career, Beckham has worked across disciplinary lines bridging preservation, history, historical archaeology, and ethnography of both Native Americans and Euro-Americans. In the 1970s, he undertook a six-month field reconnaissance, traveling 22,000 miles and visiting every county, to find, document, photograph, and prepare site forms for hundreds of historic (and some prehistoric) sites in Oregon. This project led to the establishment of the Oregon Historic Sites Database now maintained by the State Historic Preservation Office (SHPO).
Beckham has been a strong proponent of archaeological investigations at historic sites, researching available historical documents and co-authoring historical archaeological reports on Port Orford, Fort Cascades, Fort Lugenbeel, and Fort Vancouver, as well as numerous other historic sites, including the Malheur Indian Agency, the Oregon Trail campsite at Rock Corral, historic homesteads, early railroad remains in the Columbia Gorge, and the Burnside Bridge in Portland.
Beckham is an authority on Indian law and has worked with 25 tribes across the United States as an expert witness in land claims, reservation, hydropower, and Indian gaming litigation. He has prepared documentation for at least eight properties listed on the National Register of Historic Places and is the author of a dozen books, including Requiem for a People: The Rogue Indians and the Frontiersmen (1971); The Indians of Western Oregon: This Land Was Theirs (1977); and Many Faces: An Anthology of Oregon Autobiography (1993).
Beckham's many awards include Oregon Professor of the Year, the American Historical Association's Asher Distinguished Teaching Award, and the Earle A. Chiles Award for "contributions to the understanding of the high desert interior of the American West." He has been appointed to the State Advisory Commission on Historic Preservation by three governors, and currently serves as the committee chair.
A native Oregonian, Beckham was raised in Coos Bay and educated in local public schools and at the University of Oregon (BA in History, 1964) and UCLA (MA, 1966; PhD 1969 in History and Anthropology).

Previous Recipients
2013—William J. Hawkins III, FAIA
2010—Cathy Galbraith
2009—James Hamrick