Research is essential to our mission. We believe research skills complement design thinking skills and that students benefit enormously by working on cutting edge, applied research problems pertaining to the design of buildings and cities. As actively practicing professionals, our faculty are contributing to current developments in their fields both at home and abroad and sharing those experiences with their students. Learn more about our faculty by reading their profiles or browsing the Guide to Research + Creative Practice.
---
Driving Effective City Planning
Nico Larco, associate professor of architecture and UrbanismNext leader, speaks about the effects of autonomous vehicles on cities. His research focuses on how emerging technologies impact urban environments and their residents.
---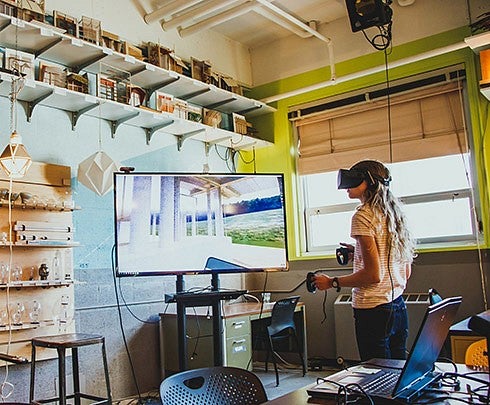 The Baker Lighting Lab supports research and teaching activities geared toward the study of daylight and artificial light in the built environment. The lab contains specialized equipment for measuring, documenting, and visualizing the performance of light in physical and digital models, with an emphasis on active learning. Research in the Baker Lighting Lab is interdisciplinary by nature and addresses the impact of daylighting and artificial lighting on comfort, perception, physiology, and energy use. As founding members of the Institute for Health in the Built Environment (IHBE), Baker researchers work closely with collaborators across the country to study the effects of lighting systems on human health and well-being.
---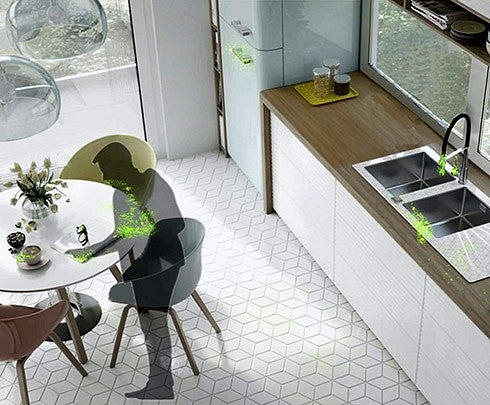 ---
A successful city is a platform upon which citizens can achieve their social, personal, and economic aspirations. This platform should be available to all. Our mission is to uncover what makes cities inclusive and drive design of the built environment that is enduringly inclusive of all.
---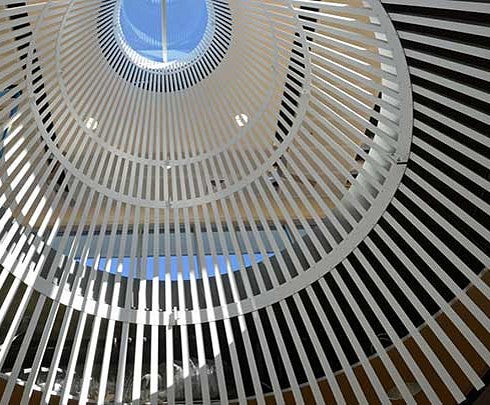 At the Energy Studies in Buildings Laboratory, we research how buildings, related transportation and land use systems, climate, and human behavior determine energy and resource use; develop new materials, components, assemblies, whole buildings, and communities with improved performance; consult and develop design tools to enable professionals to design more efficient buildings and communities; educate professionals and students so they develop the knowledge and skills necessary for improving building energy performance; and collaborate with academia, government agencies, utilities, product developers, and the profession.
---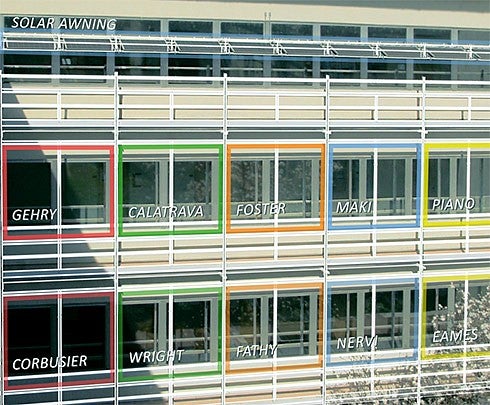 The only facility of its kind in the United States, the Facade Integrated Technologies Research & Testing Facility (FIT) is a full-service, high performance facade analysis research laboratory.
FIT provides a world class testing facility and unique laboratory for experimental full-scale testing of envelope components by measuring their energy performance, synergy with other systems, occupant impact, and occupant acceptance of facade technologies.
---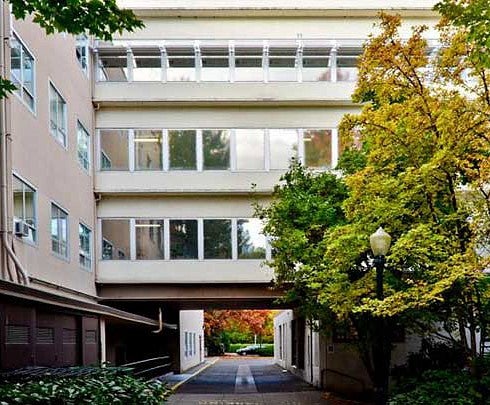 The High Performance Environments Lab (HiPE) is an Oregon BEST signature research laboratory with extensive expertise and testing facilities for fundamental, applied research, and design assistance services. HiPE lab develops tools and technologies for the design and assessment of High Performance Environments and the Green Building industry. The lab supports collaboration and the sharing of expertise and resources between the green building industry and academics and students within multiple departments at the University of Oregon and other Oregon University System campuses. The HiPE lab generates information for use in green building research and practices.
---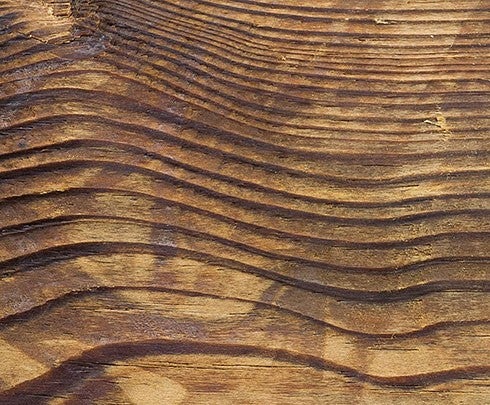 The Institute for Health in the Built Environment (IHBE) pursues an integrated approach to conducting and applying research so that every building provides health in the full sense of the word. IHBE develops new design concepts for the realization of healthy and sustainable inhabited space by forming unconventional collaborations that conduct research where architecture, biology, medicine, chemistry and engineering intersect and translate it into design practice through a consortium of invested industry partners.
---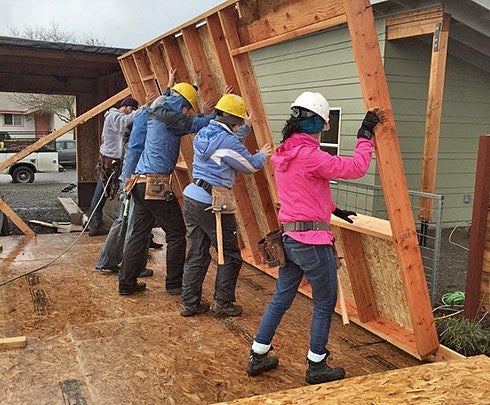 OregonBILDS (Building Integrated Livable Designs Sustainably) is a design-build studio program developed through generous grants from the UO Meyer Fund for a Sustainable Environment and Lease Crutcher Lewis. It is a dynamic collaboration of classroom instruction and practical, real-world application of design, construction, and community involvement. Participating students collaboratively design and build one residence per year. Each project explores the nature of sustainable architecture in relation to affordable residential design. Students engage the fundamentals of residential design and construction as they conscientiously develop an appropriate design solution for a typical residential site.
---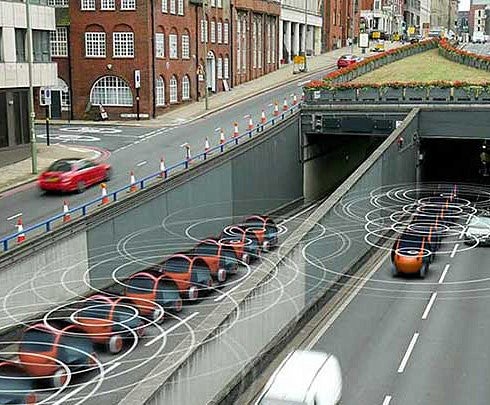 Sustainable Cities Institute (SCI) is a cross-disciplinary organization at the University of Oregon that promotes education, service, public outreach, and research on the design and development of sustainable cities.
Our work addresses sustainability issues from the regional level down to the building. Creating a sustainable city cannot happen within a single discipline; SCI is grounded in a cross-disciplinary approach to solving community sustainability issues.
---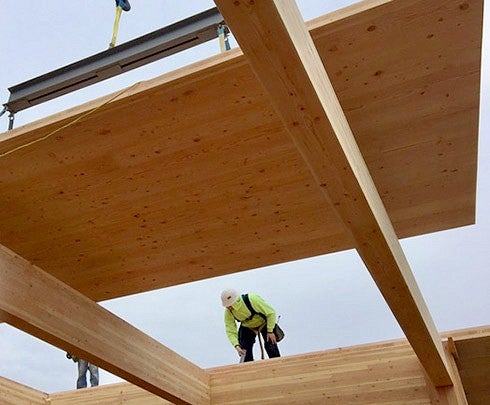 A partnership between the University of Oregon's College of Design and Oregon State University's Colleges of Forestry and Engineering, TallWood Design Institute (TDI) is the nation's leading research collaborative focused on the advancement of structural wood products and mass timber design. Across an array of state-of-the-art facilities, the TDI and its affiliate faculty and students conduct applied research, provide testing services to industry and share educational content and opportunities to help grow mass timber solutions in the US.
---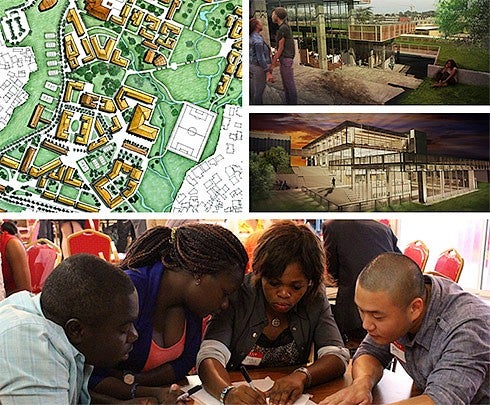 The Urban Design Lab (UDL) is an innovative and award-winning architecture, landscape architecture, urban design, and planning organization housed in the College of Design at the University of Oregon. The UDL seeks to blur the boundaries between academia and professional practice by engaging real world projects with real clients, stakeholders and user groups, while promoting service-based learning, public outreach and research on the planning, design and development of streets, parks, buildings, and cities in an ethical and sustainable way.
---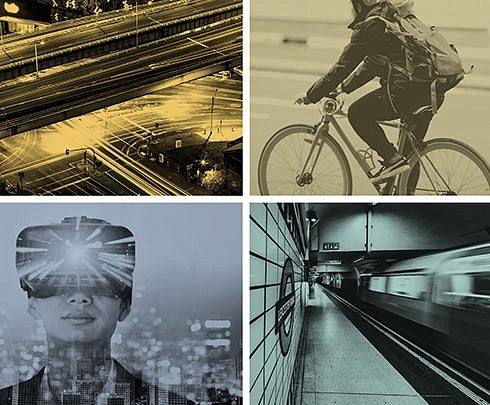 The Urbanism Next Initiative explores the ramifications of emerging technologies on the design and planning of our cities. Faculty and fellows engage in research in this area and are building a national network of thought leaders from the private sector, public sector, and academia to address these topics.