2018 George McMath Historic Preservation Award
Rick Michaelson is the 2018 recipient of the George McMath Historic Preservation Award. He will be honored at a luncheon at the University of Oregon White Stag Building in Portland on May 11, 2018.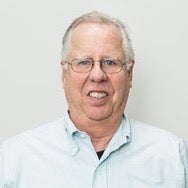 Michaelson's work and stellar record of volunteer service demonstrates his lasting commitment to making important contributions to historic preservation and architecture as well as to community and legacy building. Michaelson has served on numerous commissions and boards, including the National Trust for Historic Preservation, the City of Portland's Historic Landmarks and Planning Commissions, Restore Oregon, and REACH Community Development.
"Rick has had a direct impact on Portland's built environment for decades—as a developer, as a public official, and as an advocate. He has demonstrated how this city can maintain its physical character through both careful planning and bold action," said Jim Buckley, program director and associate professor for Historic Preservation in the School of Architecture & Environment.
Michaelson is a longtime preservation activist and president of Inner Cities Properties, Inc. After earning degrees in architecture and architectural history, Michaelson moved to Portland in 1975 as a VISTA volunteer. He later became a design and construction consultant and developer specializing in the adaptive reuse of historic resources and the relocation of threatened buildings. The highly publicized relocation of the Morris Marks House in October 2017, brought particular attention to this work. In total, Michaelson's work has resulted in the rehabilitation and reuse of more than 50 historic houses and commercial properties. More than 40 of these properties are in the Northwest District of Portland, where Michaelson was an early participant in neighborhood revitalization efforts. He is currently an advisor to the National Trust and serves as a board member for both Restore Oregon and the Architectural Heritage Center/Bosco-Milligan Foundation, for which he is also the treasurer. For all these reasons and more, the McMath Award is a well-deserved recognition of Michaelson's dedication to the continued vitality and active use of Portland's historic buildings.
---

Previous Recipients
2010—Cathy Galbraith
2009—James Hamrick