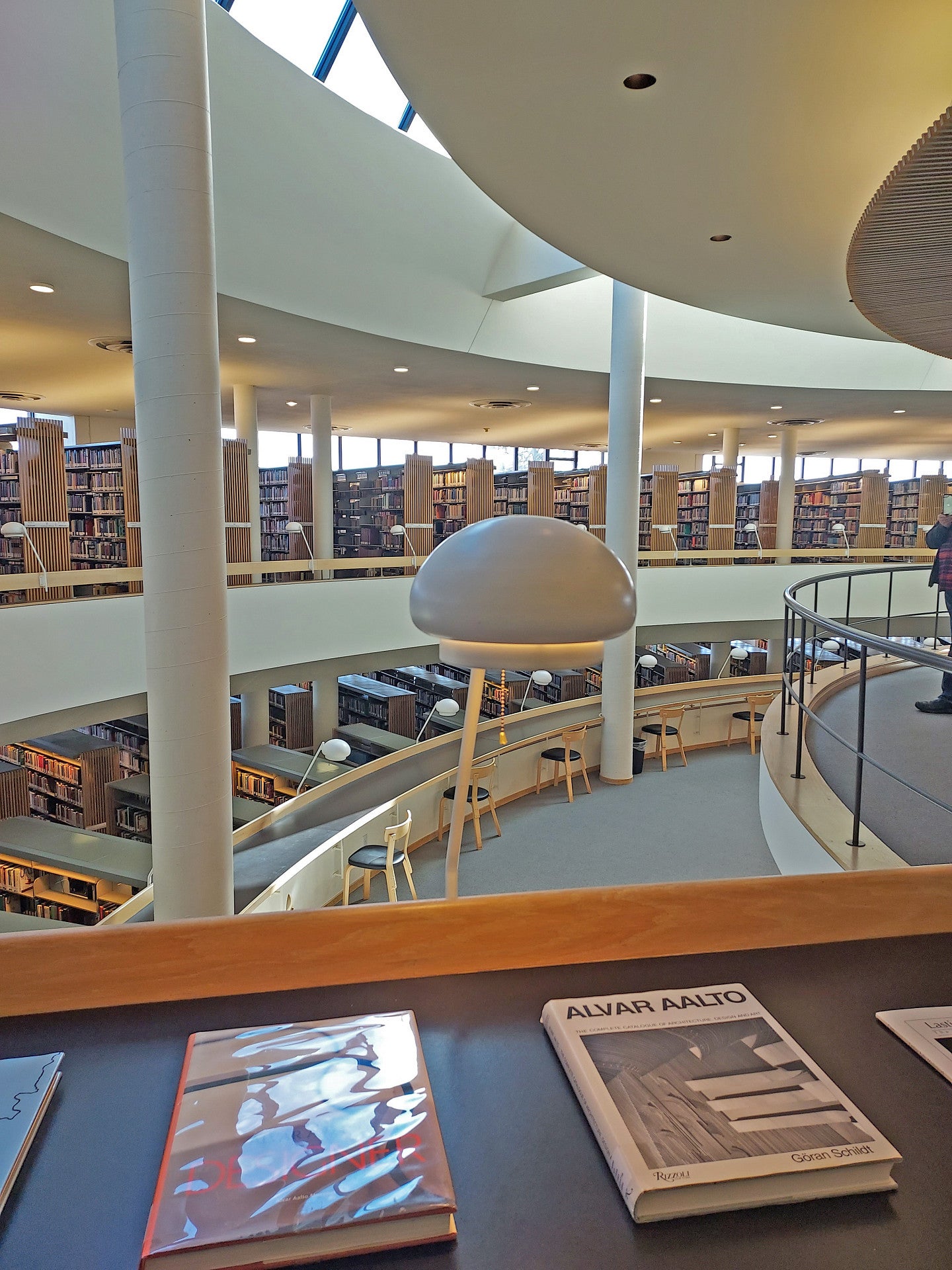 On May 20–21 in the Library building at Mount Angel Abbey, the 2022 Reynolds Symposium, the fourth in a series named in honor of Professor Emeritus John S. Reynolds, FAIA, for his distinguished leadership in sustainable design, celebrated the building's designer and mid-century modernist, Alvar Aalto. An architectural marvel that has been an important part of architectural education at the University of Oregon since its completion in 1970, Associate Professor Emerita Virginia Cartwright opened the event by talking about how it shaped her own education and decades of Oregon students. 
"When I came to Oregon in 1978, Professor Phil Dole led an introductory bus tour of the Willamette Valley. We looked at settlement patterns, vernacular buildings such as barns, and the trip culminated with a visit to the library. Since that time, the faculty have scheduled trips that provide new students a chance to see a masterwork of architecture and to spend time at the library looking and sketching."
"It is important that the students see how a building can be part of an ensemble that is greater than any of the individual buildings. They witness how a master of architecture created a modest building that is a team player, taking a secondary role in relationship to the church. The building appears low-key on approach, but on entering, the students are often awed by the way in which the space opens up in a crescendo with the center reading well awash in daylight. They initially experience this choreographed sequence of spaces from the outside to the inside without realizing how it is done. Through explanation, they can understand that their sense of the luminosity and openness  of the center reading area is the result of a careful choreography of space and light in the entry sequence."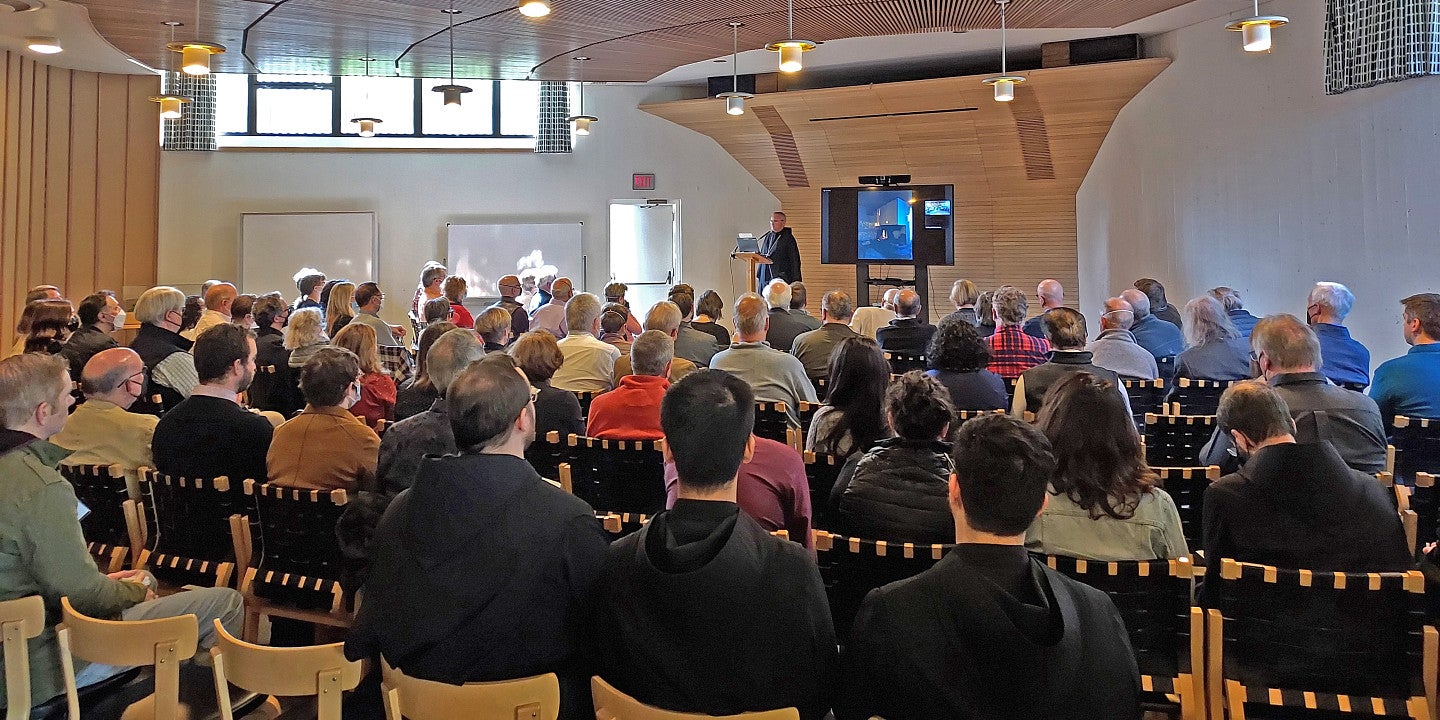 "As students sit, draw and look, the quiet spirit of the place takes over. They are absorbing the uplifting mood, a quiet exultation that seeps in gradually. As a teacher, I have observed how the students get caught up in the beauty of the building, their voices drop to a respectful whisper as they move quietly through the space."
The symposium brought together a distinguished roster of Finnish and U.S. speakers to honor the legacy of Alvar Aalto's architecture. Finnish speakers included Professor Juhani Pallasmaa, one of Finland's foremost architects and architectural theorists, Professor Sirkaliisa and Jari Jetsonen, author and photographer of Alvar Aalto's Libraries, and Tommi Lindh, CEO of the Alvar Aalto Foundation. Scholars, architects, and other experts provided complementary views about Alvar Aalto, his architecture, and lighting design. A recurring theme was how Aalto enriched rational Modernism with greater attention to culturally-influenced natural metaphors, material richness and sensory experiences. 
Several Oregon alumni explained how interacting with the Library at Mount Angel Abbey sparked their professional careers.
For more a summary of the 2022 Reynolds Symposium, read on at AALTO | LIGHT – 2022 Reynolds Symposium summary.