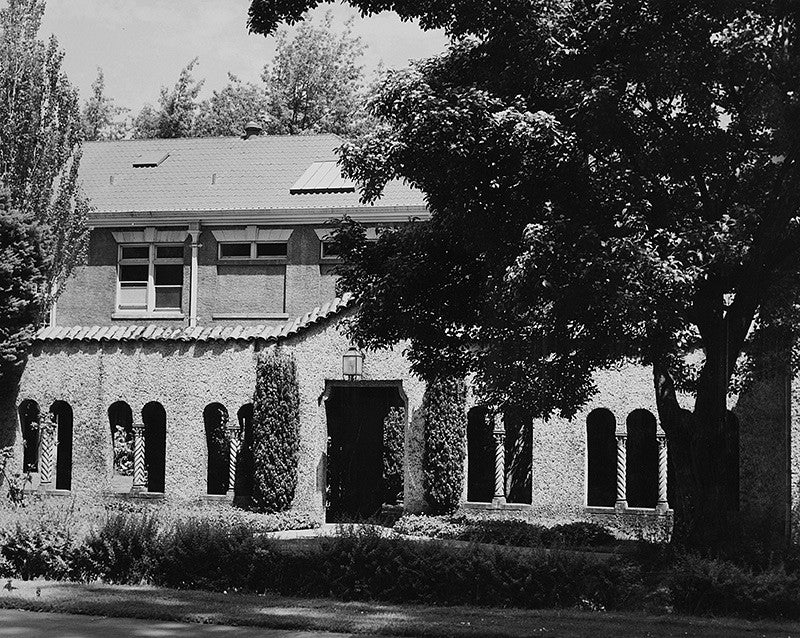 The School of Architecture and Design was founded in 1914 by Ellis Lawrence. From the beginning, the school was unique among its contemporaries for its non-competitive, individual approach to learning and for its affiliation with the allied arts (painting, crafts, sculpture, etc.), rather than with engineering. 
When W. R. B. Willcox became the architecture curriculum head in 1922, he developed a program that became a prototype and eventually led a reformation in American architectural training. Willcox believed that architecture, along with other arts, is an expression of the values, aspirations and character of the society that produces it. Therefore it is incumbent upon the architect to have a broad understanding of culture and society, and, beyond this, to be an influence in forging those values, aspirations and character.
Oregon's long tradition of non-competitive, individualized education places great emphasis on student self-direction and motivation. Willcox stated these goals in writing an article for the AIA Journal in 1923, "In education, the aim, it would seem, should be the development of one's own endowments, and not to surpass another, merely, who strives for the same goal. What higher motive than the first can there be, and why should a lower one be accepted as a necessary stimulus? With such an aim, the goal is open to all at the same time; it is not an arbitrary fixed standard of excellence, but a relative one. Its attainment can be measured only with respect to growth, not with respect to another's attainments."
The department still sees its educational mission as rooted in Willcox's visionary realm of 'freedom and responsibility.' The curriculum is design-centered. Comprehensiveness is available through introductory coursework in the subject areas and substantial breadth and depth in the advanced courses. The integration of subjects is aided by the design process skills' courses and practiced in studio. The faculty has substantial freedom with respect to curricular innovation and research. Faculty are expected to maintain their area of expertise and share in the collective responsibility toward maintaining an integrative and comprehensive design program. This duality, perhaps only a contemporary version of the Willcox legacy, is often cited as the department's greatest strength and key to excellence.
The Department of Architecture faculty embodies the pluralistic intent of the school's founders. No single background or philosophy dominates. Faculty are encouraged to maintain a professional practice and/or make regular scholarly or research contributions to knowledge in the field. Of the regular faculty members, most are registered architects or engineers; many are members of American Institute of Architects (AIA) and are National Council of Architectural Registration Board(NCARB) certified. The interior architecture faculty are, likewise, members of American Society of Interior Designers (ASID), International Interior Design Association (IIDA), and/or Interior Design Educators Council (IDEC).