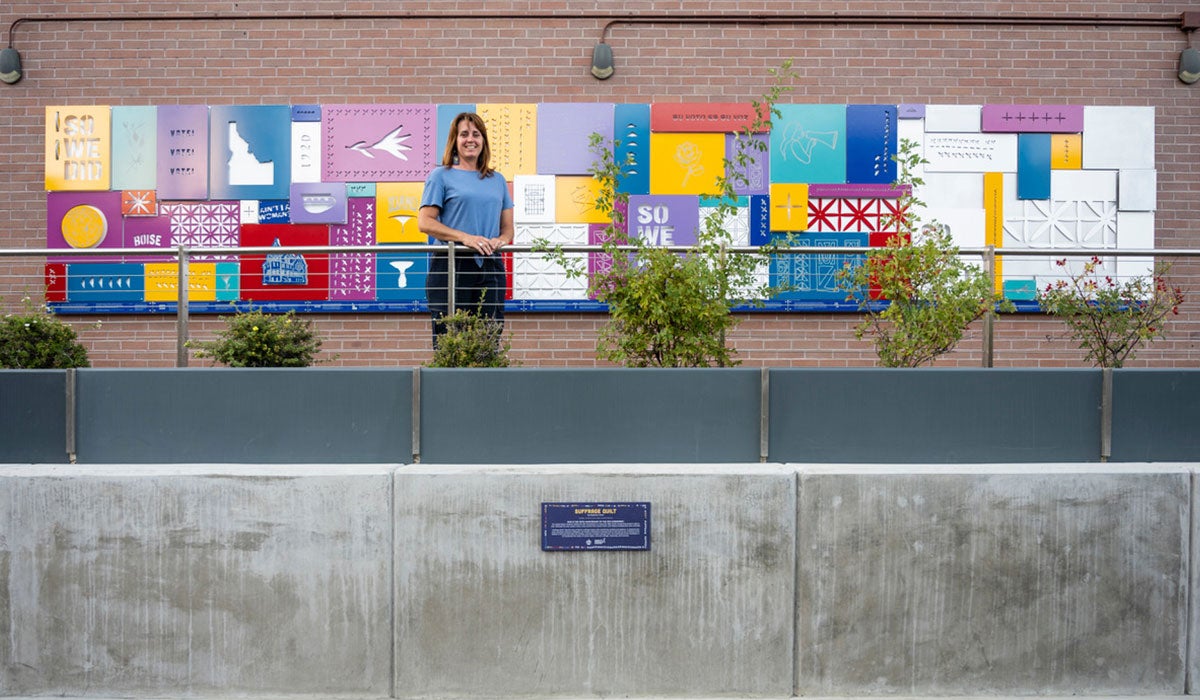 Photo courtesy of Allison Corona
Stephanie Inman (BArch '93) has designed a 26-foot long aluminum "quilt" honoring suffragists that now graces the exterior of the Boise City Hall.
This year is the centennial of the 19th Amendment, which recognized the right to vote for many, but not all, women in the U.S. For "Suffrage Quilt," Inman collaborated with historian Brandi Burns; a timeline tells the story of Boise's suffrage history with colorful symbols and patterns.
"Quilting is traditionally women's work," Inman said. "We also wanted it to look unfinished; you can see the appearance that stitches are incomplete or missing or unraveling. It reads chronologically left to right, and at the far-right end, the surface is unfinished aluminum. The quilt is unfinished because the work is unfinished."
Read more about the quilt in a Q&A with Inman and Burns at the Boise Department of the Arts & History website.