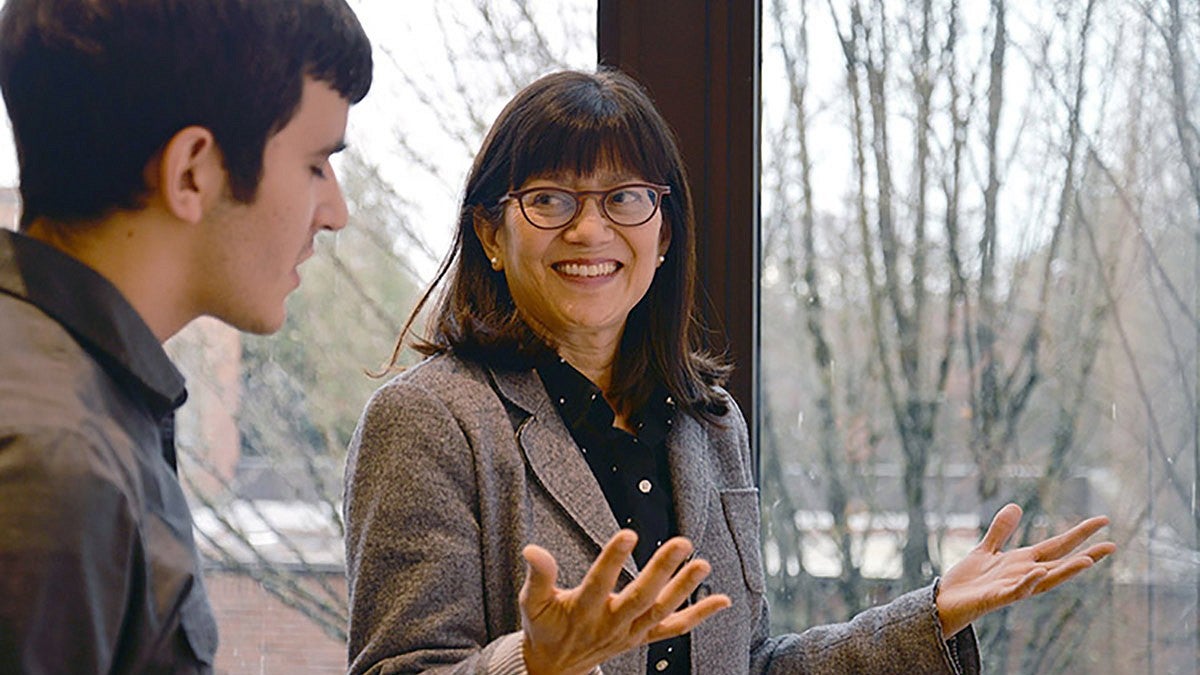 The American Institute of Architects (AIA) Jury of Fellows has elevated Professor of Architecture Alison Kwok, PhD, a pioneer in education and sustainable architecture, to the prestigious College of Fellows (FAIA). Of AIA's 94,000 members, only three percent have received this designation. Kwok is among 115 AIA members who will be honored at an investiture ceremony at the 2019 National AIA Convention in Las Vegas in June.
The FAIA recognizes members who have achieved a standard of excellence in the profession and who have made significant contributions to the field. Kwok was nominated in the education category for promoting "the science and art of planning and building by advancing the standards of architectural education, training, and practice."
"Alison has an unparalleled ability to see future trends, establish ground-breaking theory, and then disseminate that theory into practice," Mark Gillem, PhD, wrote in his FAIA nomination letter for Kwok. Gillem is a Professor of Architecture and Landscape Architecture at the University of Oregon and was elevated to Fellow of the AIA in 2014. He shared that Kwok's educational training program, publications, and research have provided models for other educators and practitioners in the field.
This is not the first time Kwok's excellence has been recognized. DesignIntelligence has twice named Kwok one of the 25 Most Admired Educators in the country. In 2017, the American Solar Energy Society honored her innovative approaches to solar energy design, application, and technology with the Passive Solar Pioneer Award. The University of Oregon has also honored Kwok with the Faculty Excellence Award, the highest award offered to faculty members.
Marsha Maytum (BArch,'77) andBill Leddy (BArch,'75)—principals of the San Francisco-based architecture firm Leddy Maytum Stacy Architects, members of the AIA Committee on the Environment, and Lawrence Medalists—weighed in on Kwok's impact.
"Over the last 20 years Alison has been instrumental in creating a dynamic curriculum and rigorous program in sustainability and environmental design at the University of Oregon which has served as a national model for architecture schools and inspired generations of architects in the profession," Maytum wrote. 
Nancy Cheng, head of the Department of Architecture, also points to Kwok's track record of international leadership, from organizing and jurying the AIA's Committee on the Environment Top Ten Student Competition since 2015 to her past presidency of the Society of Building Science Educators and her work with the US Green Building Council.
"Alison has been an outstanding mentor for countless building science professors, cultivating a collaborative global community to share research and teaching techniques," Cheng said. "In 20 years with the Society of Building Science Educators and countless other educational groups, her leadership has fostered an unusual camaraderie."
Kwok has also co-authored several seminal design texts, used by students and practitioners, including the award-winning Green Studio Handbook (with Ball State University Professor of Architecture Walter Grondzik), Mechanical and Electrical Equipment for Buildings (also with Grondzik), and Passive House Details (with architect Jan Fillinger and SAE architecture Professor Donald Corner), which Gillem calls the "detailing bible for the passive design field."
"I don't think there is anyone out there who has a better track record of research-based publications," Gillem said.
"Alison's books have been an exemplary way to disseminate our school's human-centered sustainable design approach," Cheng added. "They combine clear frameworks with beautifully explained cutting-edge case studies."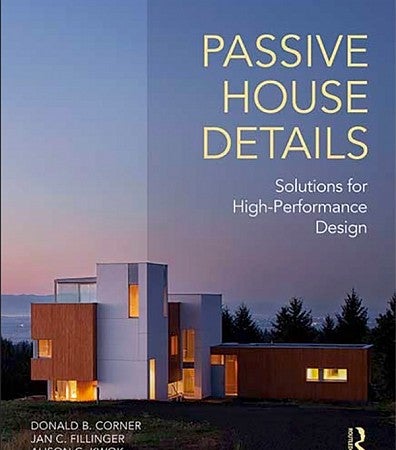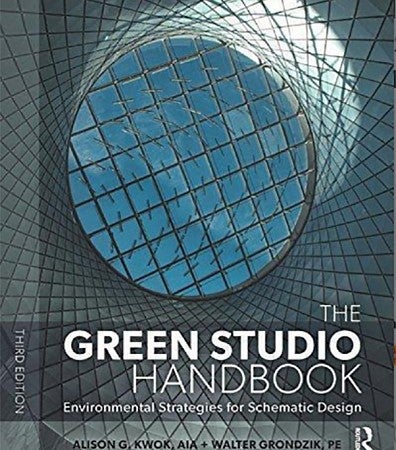 Both undergraduate and graduate students have the opportunity conduct and publish research and data collection when working with Kwok, who teaches them how to use equipment for evidence-based design. In her courses, students perform cases studies of real buildings using dataloggers, temperature sensors, infrared cameras, and other devices to measure factors such as heat, wind, humidity, air quality, and overall energy performance. The students produce a research paper, which Kwok compiles into the Environmental Control Systems 1 book series; 10 editions have been published since 2009. 
Paula Loomis, PhD, an FAIA member and recently the US Coast Guard Deputy Director for Facilities, explains that these case studies are critical, as most architects don't have time to document the performance of their past projects.
"Alison does the documentation and research to avoid mistakes in the future," Loomis said. "A case study is a great way to learn what you can and can't do the next time."
One of her student groups examined a newly built high school in Portland, Kwok recalled. The high school was reporting that the building's energy consumption was much higher than predicted and the students were tasked with investigating why. They discovered, through their use of sensors, that not only were the lights turning on at night, but the school's heating systems were coming on in the middle of the night due to a glitch in the computer system. The high school was then able to fix the problem.
"Every building has many stories," Kwok said. "It's very exciting. Students are active participants. If they understand the consequences of design, their designs will hopefully be better in the future."
Kwok has been teaching at the UO since 1998. She is a registered architect in Oregon and California and holds NCARB and Certified Passive House Consultant certifications. At the UO, she is Director of the Graduate Certificate in Teaching in Technical Subjects in architecture and also led the effort to establish the PhD in Architecture.
The topics of research she focuses include adaptive strategies for climate change, thermal comfort, natural ventilation in tropical schools, zero net energy strategies, building energy metrics, and build performance post-occupancy evaluation. 
With a grant from the TallWood Design Institute, Kwok is currently investigating embodied carbon in cross-laminated timber. She is also co-organizing the 2019 Reynolds Symposium: Education by Design in Portland (October 18–19). The symposium will focus on how research innovates education, how practice can spur research, and how exemplary lessons and activities will inspire future stewards to shape zero net carbon buildings and communities.
Kwok has a PhD and MArch from the University of California Berkeley, a MEd from University of Hawai'i Manoa, and a bachelor's in biology from Knox College. 
This year, three SAE alumni were also elevated to the College of Fellows: William Wilson (BArch '69), Jan Willemse (BArch '81), and James Kalvelage (BArch '81). FAIA faculty members in the College of Design include Charlie G.Z. Brown, Michael Fifield, Jerry Finrow, Wilmot Gilland, Mark Gillem, John Reynolds, and Otto Poticha. 
Cheng said this FAIA designation is also significant because very few women are in the College of Fellows. Of the nearly 3,000 FAIA members, 18 percent are women.
"Alison is a fantastic teacher—the students love her," Gillem said. "And she's an incredible researcher. She's out in the field helping practitioners change the built environment for the better."