A&AA alumni Charles Bettisworth, Gunnar Hubbard, Scott Newman, and Jim Nielson have been elevated to Fellows in the American Institute of Architects. The 2015 Fellows will be honored at an investiture ceremony at the annual AIA Convention later this year in Atlanta.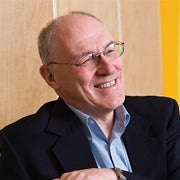 Charles Bettisworth, FAIA, BArch '67, has been devoted to the design of sustainable, quality, long-term buildings adaptable to the unique climate of Alaska. As member of the AIA Alaska Chapter, he has worked to create a design firm with a legacy of quality, innovation, and positive client relationships. Bettisworth is founder and president of Bettisworth North Architects and Planners, Inc. in Fairbanks.
 
Gunnar Hubbard, FAIA, LEED, MArch '92, is a recognized leader in green building across the United States as well as throughout Asia, Europe, and the Middle East. As member of the AIA Maine Chapter, he has twenty-five years of experience as a licensed architect, consultant, educator, and advocate. Hubbard is principal and sustainability practice leader at Thornton Tomasetti, where he oversees green-building experts in the New York City, London, San Francisco, and Portland, Maine, offices.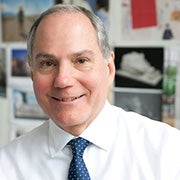 Scott Newman, FAIA, MArch '75, has more than thirty years of diverse experience in planning and design of complex institutional projects. As one of the foremost museum planners and designers in the country, he has served as partner-in-charge of the firm's work for such distinguished clients including the Museum of Modern Art, the Yale Center for British Art, The Metropolitan Museum of Art, and the Art Institute of Chicago. As member of the AIA New York Chapter, Newman is partner at Cooper, Robertson & Partners in New York.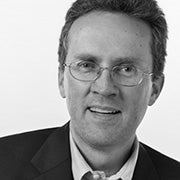 Jim Nielson, FAIA, MArch '91, was a policy analyst at the U.S. Department of Education before pursuing his passion for architecture. As member of the AIA Utah Chapter, Nielson is senior principal at CRSA in Utah. He has led some of the firm's most exciting and demanding projects such as the Sutton Geology and Geophysics Building at the University of Utah, and the UVSC Digital Learning Center. Nielson is also treasurer of CRSA, overseeing business administration and production.
The AIA Fellowship program was developed to elevate those architects who have made a significant contribution to architecture and society and who have achieved a standard of excellence in the profession. Election to fellowship not only recognizes the achievements of architects as individuals but also their significant contribution to architecture and society on a national level.
The 2015 Jury of Fellows elevated 147 AIA members to its prestigious College of Fellows. Out of a total AIA membership of over 85,000, more than 3,200 members are distinguished with this honor.
View all new AIA Fellows.