Four Department of Product Design students recently won a competition to develop solutions for multi-use LED trail lighting for commercial use.
The two student teams — KeeAnna Turner and Andrew Zielinski, and Tin Le and Sarah Roner-Reiter — split the $5,000 award for their projects, which were developed in Assistant Professor Wonhee Arndt's PD 410 Lighting Design course in fall 2016.
Turner and Zielinski aspired to create a light both unique in function and easy to manufacture.
"We decided on a simple cylindrical shape that has a 30-degree angle cut in the middle of it that acts as a heat barrier between parts and a rotational angle changer for the light beam," Zielinkski said. "We went about getting to this goal through extensive ideation and prototyping through CAD models and 3D prints from those models."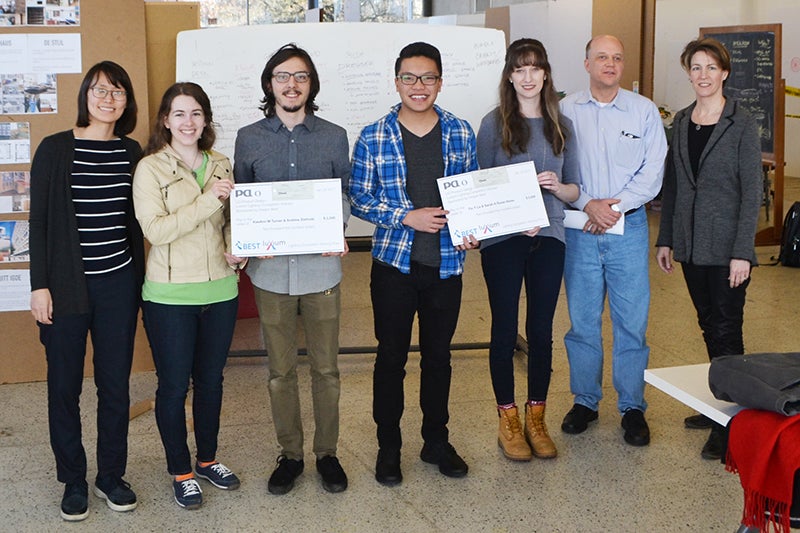 Above: From left, Wonhee Arndt, KeeAnna Turner, Andrew Zielinski, Tin Le, Sarah Roner-Reiter, Chuck Williams (UO associate vice president for innovation), and Kiersten Muenchinger (Department of Product Design department head) celebrate the winning lighting projects.
Le and Roner-Reiter's project also involved numerous iterations before arriving at their final design, sketching more than 50 ideas in response to their client's desires.
"We probably had at least 30 different parts printed to test the fitting, placement of magnets, and the way the user interacts with the lighting itself," Le said. "We usually printed and tested, and if it didn't work, we would go back and test it again."
One of the main takeaways from the class, Le said, was learning to work with clients "who don't often think about design. By leading them through a design process, and having facts that backed up our argument, the clients were more accepting to our design."
The students' work was developed with help from a grant from Oregon BEST and Portland-based LED lighting design company Luxium.
"This class was a tremendous boost in confidence as a design student and will help to propel me into the coming months as I send out my portfolio to various design positions across the Pacific Northwest," Zielinski said.
For Le, the class helped him identify where to steer his career. "I want to focus more on human-centered design, designing for the needs of the user rather making things just pretty without any purpose."
Later this year, Luxium expects to have the students refine their designs and possibly ready them for market.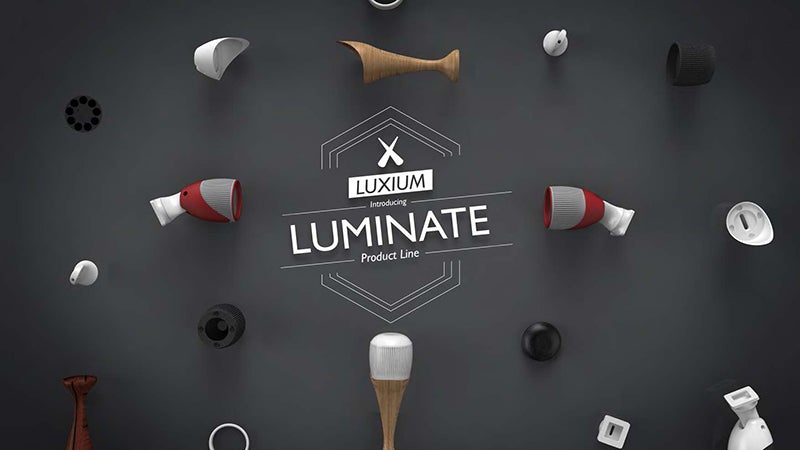 Above: Tin Le and Sarah Roner-Reiter's award-winning design.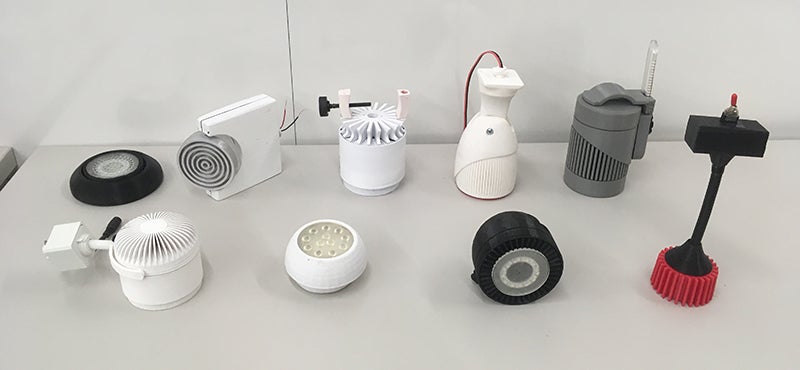 Above: Prototypes from Assistant Professor Wonhee Arndt's PD 410 Lighting Design in fall 2016.


Above left: Turner and Zielinski's design features a 30-degree angle cut in the middle that acts as a heat barrier. Above right: Turner and Zielinski's lighting project.