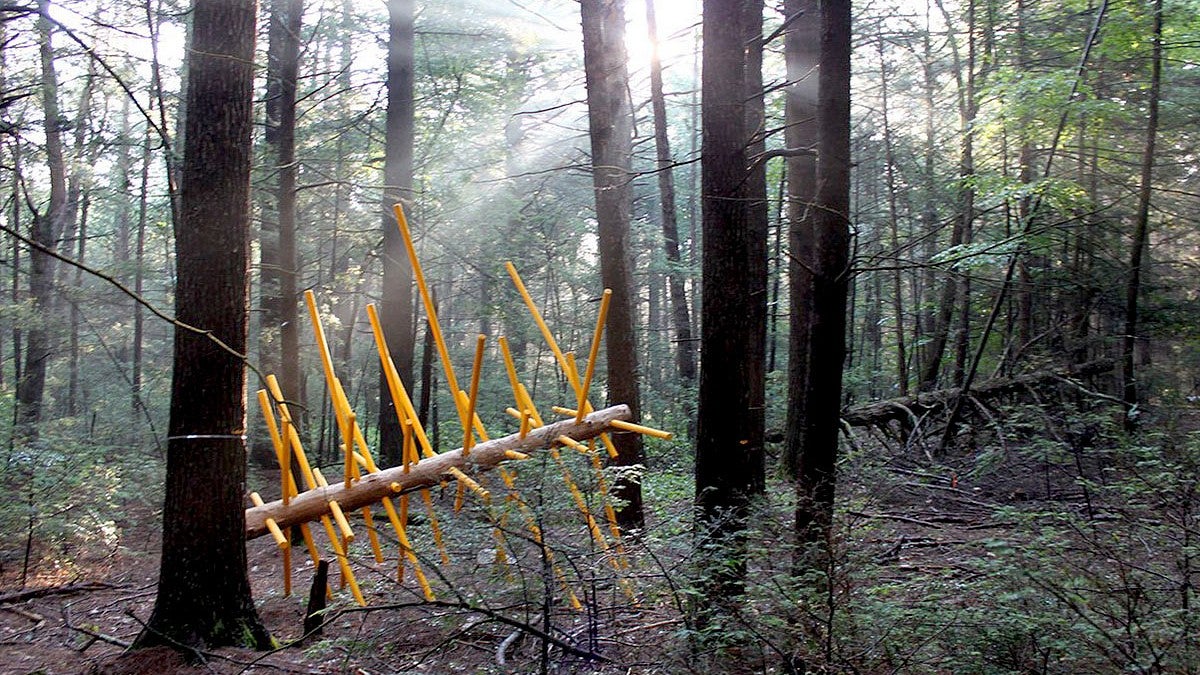 One of the art installations for David Buckley Borden's 'Hemlock Hospice' series in Harvard Forest
Starting fall term, Cambridge-based multidisciplinary artist and designer David Buckley Borden will be a visiting professor at the Department of Landscape Architecture.
Borden will bring landscape design and art experience to the School of Architecture & Environment, such as his work at the Harvard Forest in Massachusetts, where he is currently a Harvard Forest Associate Fellow.
Here, Borden has collaborated with Harvard Forest Senior Ecologist Aaron Ellison to create projects such as "Hemlock Hospice," an 18-piece installation embedded in the forest, which prompts visitors to deeply consider climate change, human impacts on environment, and the future of the place.
"As critical thinkers with a shared environmental ethos, I now view the scientists as part of my creative family. I think our projects have been mutually beneficial in that our collaborations serve our common goals of research and education around issues of ecology, forestry, and conservation," Borden told magazine Terrain.org.
This fall at the UO, Borden will teach studio and environmental communications coursework, and is hoping to lead a new design and ecology initiative between the landscape architecture department and the HJ Andrews Experimental Forest, a similar interactive research site to the Harvard Forest located near Blue River.
Read more about Borden's work in the Terrain.org  story "Art + Science at Harvard Forest, Massachusetts."