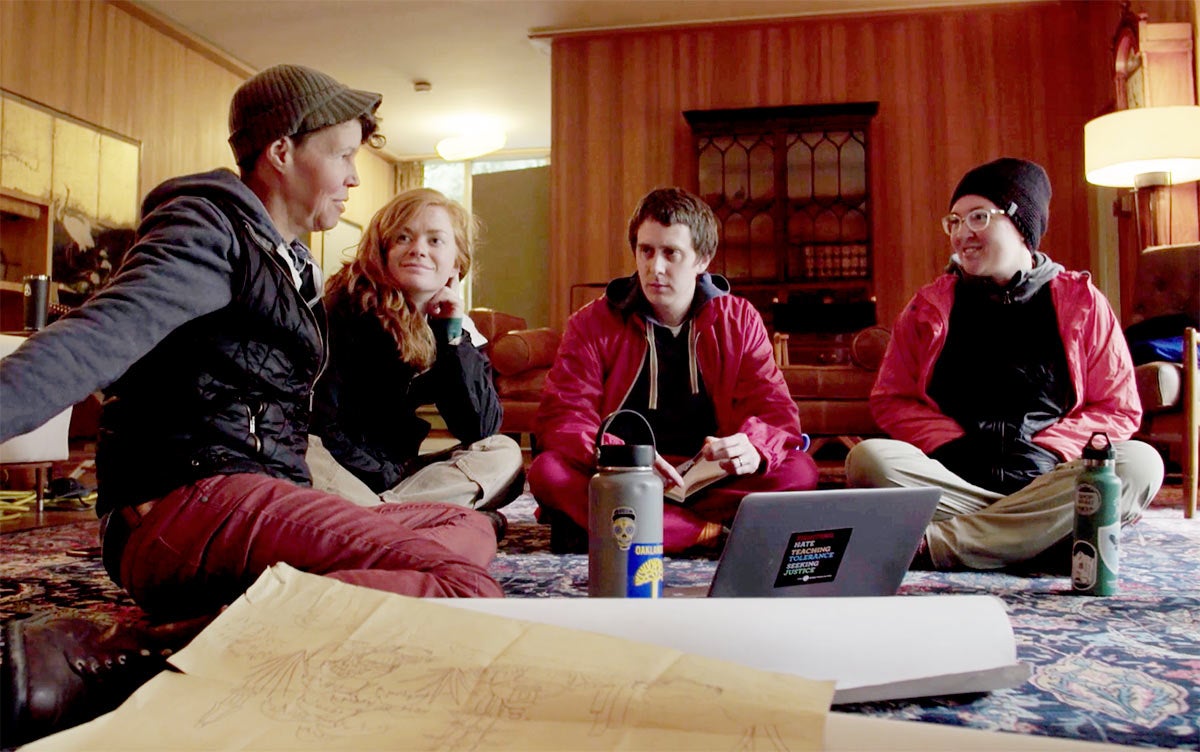 Imagine your classroom was an architectural icon. Such is the case for graduate students in the College of Design's Historic Preservation graduate program, who, this September, spent five days at the Cottrell House in Portland for the Pacific Northwest Field School.
The renowned late Portland architect John Yeon designed the famous home, built in 1950, and it has long been a part of the UO's John Yeon Center for Architecture and the Landscape.
Around the O recently detailed how the students worked on restoration skills like working with historic mortar on the patio and sanding teak railings.
"Preservation is an applied art," said Chad Randl, a UO historic preservation instructor, in a video about the field school. "It's history put into action."
Watch the video and read the full story at Around the O's Portland page.