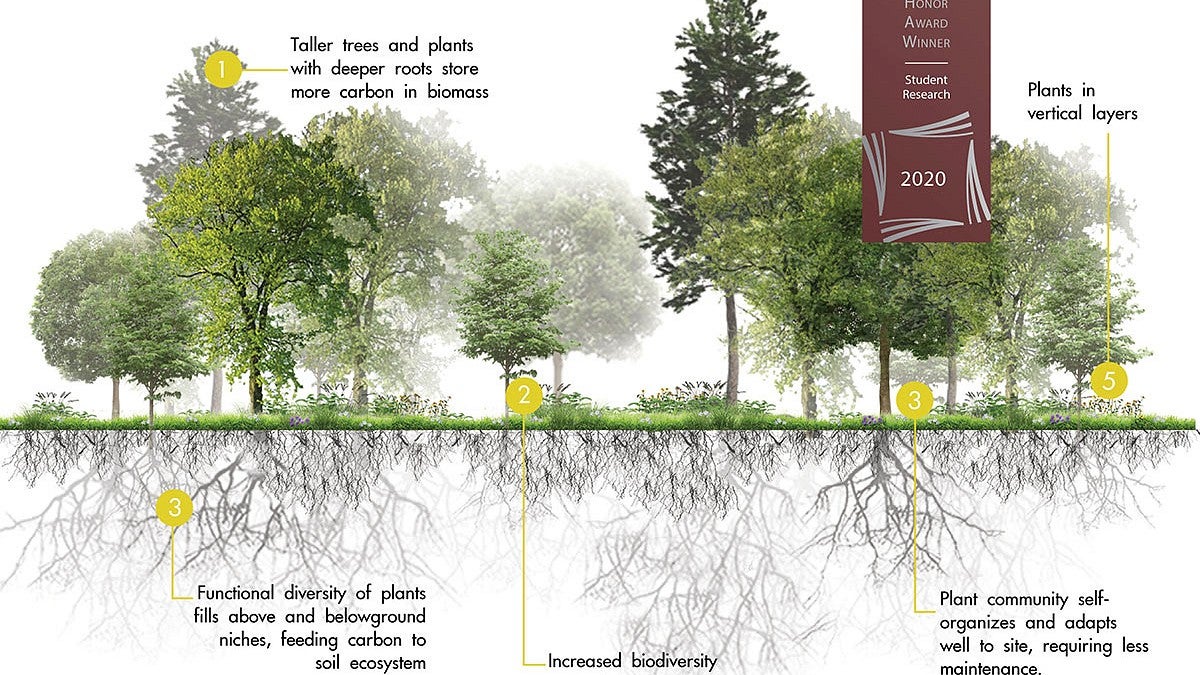 The American Society of Landscape Architects has awarded Deanna Lynn, a 2020 graduate of the Master of Landscape Architecture program, a research honor award for her project Landscape Design for Carbon Sequestration.
Lynn's research provides a framework for the design, installation, and management of complex adaptive landscapes for carbon sequestration. Carbon sequestration is the process of removing or capturing carbon dioxide in the atmosphere to help mitigate the effects of climate change. Her project focuses on the natural process of carbon sequestration through plants and soil.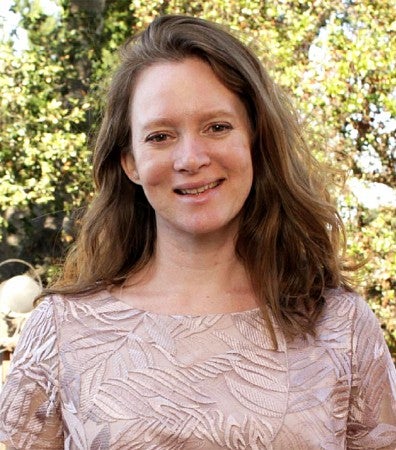 "Landscapes have a natural ability to pull carbon out of the atmosphere. All living things are made out of carbon. Trees sequester carbon in their tissues, but trees and plants also send a lot of carbon below ground into the soil," Lynn explained. "But to calculate how much carbon is going underground is a lot more difficult. That's why there is not a lot of guidance on how landscape design can sequester carbon in the soil. My project focuses on how landscape architects can harness the natural processes of landscapes to store carbon, especially in the soil."
Landscape Architect Professor Bart Johnson advised the project, which Lynn said was instrumental due to his expertise in ecology and soil carbon.
"He's a landscape architecture professor and ecologist, so he's worked a lot with designers and scientists," said Lynn, noting that Johnson helped her identify which scientific literature would be most helpful to designers.
"Deanna's tackled a problem that is of utmost importance to society. We must not only reduce greenhouse gas emissions, but we need to develop and implement ways to drawdown the excess atmospheric carbon that's already causing severe climate impacts. Deanna's taken the tactical approach that sequestering carbon may rarely be a top priority in a landscape design project but that the co-benefits of carbon storage in the soil—increased soil fertility, greater water-holding capacity, enhanced ecosystem resilience to stress—make it a win-win proposition for designers and their clients," Johnson said.
He continued: "She did a remarkable job of synthesizing the literature and of reaching out to scientists to make sure she was using the best available science. She understood early on that her project wasn't just about carbon in the soil, but the role of soil carbon in the web of life, with profound implications for how designers participate in the assembly and management of designed ecosystems. Deanna's dedication to this cause, and her determination to continue the work, are inspirational."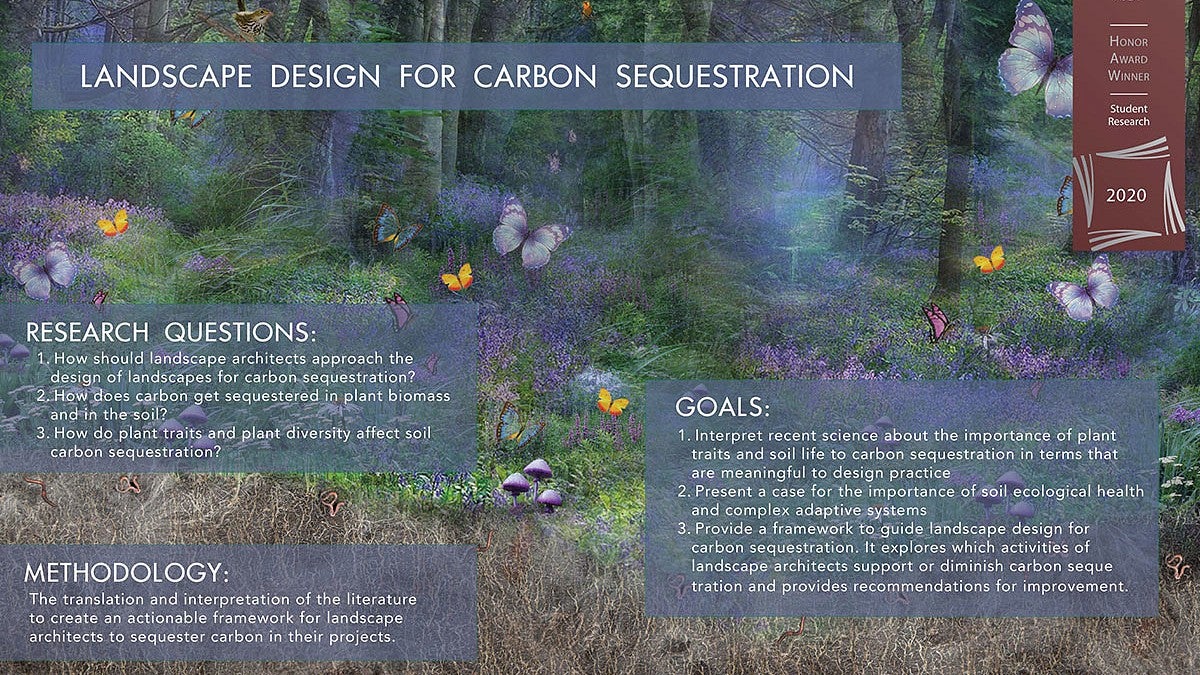 Johnson was not the only UO faculty member who was vital to the project, Lynn says. A few years back, at a climate symposium, Lynn attended a talk by Mary Wood, a Philip H. Knight professor at the School of Law and the director of the Environmental and Natural Resources Law Center. That talk planted the seed for this project.
"I realized then that fighting climate change needed to be about pulling carbon out of the atmosphere, not just reducing emissions," Lynn said. She zeroed in on designing landscapes for carbon sequestration because that is where she found a gap in scholarship while also bringing together her love of plants with her climate activism.
Lynn then connected to UO Associate Professor of Biology Krista McGuire to do an independent study to learn about soil microbes and fungi. "She pointed me in the right directions for the studies I looked at," Lynn said.
Post-award, Lynn continues to push her carbon sequestration research and climate activism forward in the Monterey Bay area where she grew up. She's collaborating with Pamela Conrad, founder of Climate Positive Design in San Francisco, an initiative that challenges landscape architects to design projects that generate less carbon. Lynn is updating the Climate Positive Design toolkit with findings from her research. For example, Lynn found that landscapes benefit not only from a diversity of plant species, but a diversity of types of plants, such as mixing plants with deep roots systems with plants with shallow roots.
She is also taking her fight against climate change to the ballot box: Lynn is the campaign coordinator with the nonprofit LandWatch for Ballot Measure Q that would preserve the urban growth boundary in her hometown of Marina, California.
"Preventing urban sprawl in our city will protect fragile ecosystems, help revitalize blighted land, and reduce our climate impact," Lynn said.
This ballot work dovetails well with her landscape architecture research project.
"My project is important because it approaches carbon sequestration through restoring the complexity in ecosystems, not just through planting the largest trees. That complexity is critical for all the life-support services that ecosystems provide for humans, such as water filtration and disease suppression, in addition to climate regulation," said Lynn. "Landscape architects can help restore all the life-support services that ecosystems provide by following my recommendations for designing complex adaptive landscapes that sequester carbon."