A&AA Interim Dean Brook Muller will lead a weeklong workshop in Cairo focusing on small-scale urban innovation to improve local environments and productivity. Muller is the sole American on the team of professors and practicing architects working as instructors or organizers during the Urban Innovations workshop August 22-29.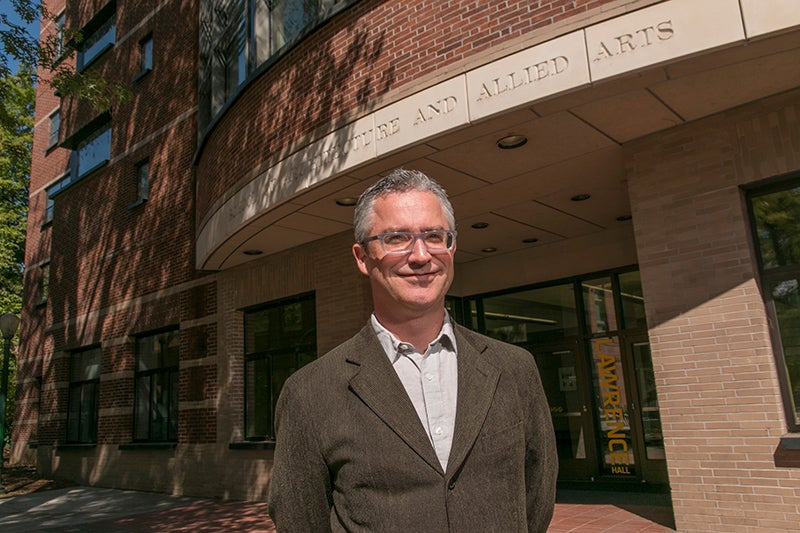 Above: Brook Muller, associate professor and A&AA interim dean
A collaboration between Cairo University and the American University in Cairo, the workshop aims to employ "micro-urban development" to improve quality of life using a real-world public housing complex in Cairo as a starting point. 
"They're looking at transportation, agriculture, energy—what could be done at a localized scale to improve air and water quality, to have more green in urban environments," Muller says. "It's about how open space can enhance the life within buildings and vise versa." 
The plan would be replicable so it could be deployed elsewhere.
 
"The potential of such locations to be highly productive is enormous," he adds. "We're not going to restore nature—it's a city of eight million people—but there are things we could do to reintroduce a higher level of ecological integrity." 
Muller points to work done by Teddy Cruz, a San Diego architect who lectured at UO in 2006, as a model for current economic and social conditions. "He said that micro-urban development, with nonprofits as developers, was the future of the city. Then the recession hit and a lot of the action was micro-urban, and new finance models like crowdfunding started giving people the means to effect change more locally," Muller says. 
UO's #1 ranking for sustainable design education and its emphasis on interdisciplinary studies spurred the Urban Innovations organizers to invite Muller to lead the workshop. "They want this effort to enable broader collaborations," Muller says, "and that's definitely something I'm interested in."
David Cook, the A&AA 2010 Belluschi visiting professor and founding partner at haascookzemmrich STUDIO2050 in Stuttgart, Germany, was a jurist for the first phase of the Urban Innovations project, which began with a competition earlier in 2015. "During jury deliberations it became clear that instead of appointing a clear winner it would be much more beneficial to work with selected entrants in the form of a collaborative workshop," Cook said in an email. "In this context I recommended the involvement of Professor Brook Muller. I am convinced that his sensibilities will be of great benefit."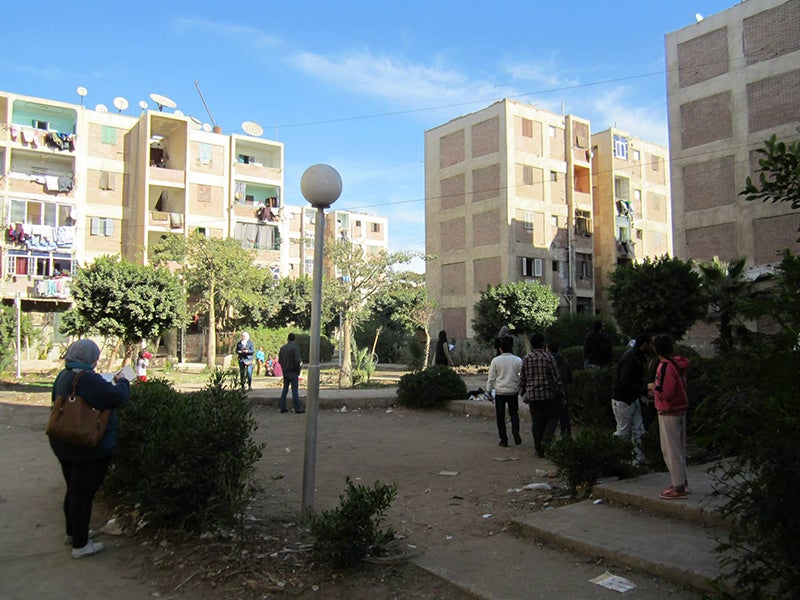 "It's as much to do with what surrounds the buildings as the buildings themselves," Brook Muller, associate professor and A&AA interim dean, says of the project his workshop will focus on. "It would be replicable so there would be specific site constraints, but from that you can identify a set of strategies or principles that could be deployed in other parts of the city and other cities."
Muller's invitation to lead the Cairo workshop is just the latest example of the UO Department of Architecture's gaining international notice.
"UO is tops in sustainable design—we attract students and have other programs approaching us because of that national ranking," Muller says. "It also enables us to go forward from partnerships like we now have with the University of Hong Kong. [Associate Professor] Nancy Cheng is taking a second group of students to Hong Kong this summer. Maybe there's an opportunity for Cairo in the future. It would be phenomenal."  
Muller notes that UO architecture Professor Howard Davis "has devoted a whole career to inclusive urbanism. I see us moving more and more into the urban condition even though we're in Eugene. It's useful for us to take some of our strengths and see how they play out in radically different, much more dense, much more challenging urban circumstances—because for better or for worse that's where we're headed." 
The United Nations estimates that global population will balloon to more than 9 billion by 2050, Muller notes. "With climate change, environmental degradation, urbanization, population growth, this is a collision course. But design is a way to be reconciling some of these conflicts. We can do more with less, we can build more resourcefully, we can use less energy, we can regenerate urban environments. I'm excited about positioning us in our strengths and being able to help in other parts of the world."
Muller's travel and participation are being funded through a Global Travel and Learning Fund support grant provided by the Ford Foundation in Cairo.