Professor of architecture Kevin Nute wants to improve the well–being and effectiveness of people in buildings using a simple but novel approach: bringing the weather indoors.
Specifically, Nute has developed an array of design strategies for bringing the natural movements of the sun, wind and rain, such as the dappled shadows of foliage moving in a breeze, or shimmering sunlight or raindrop ripples on water, into the indoor environments where most people spend the vast majority of their time.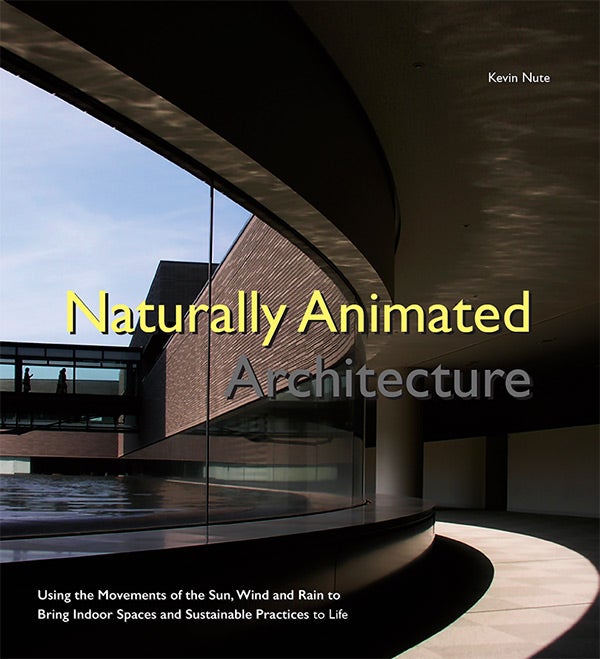 Nute, who teaches in the University of Oregon College of Design, explained in a recent article featured in high-profile media worldwide that "natural movement patterns of this kind have the capacity to keep us alert without being distracting." See, for example, the Washington Post, August 11, 2017.
The notion of bringing the weather indoors at first seems to turn the concept of architecture as shelter on its head, but, as Nute explains.
"At the same time as architecture separates us from the natural world it can also be a means of reconnecting us with nature."
Nute cites a landmark article from Science in 1984, where researchers found that the stress felt by surgical patients during their hospital confinement was alleviated by "views of vegetation, and especially water", and that such exposure to outside elements positively influenced their recovery.
Nute's research takes the idea further, by not only bringing nature indoors, but also perceptible change, which has long been known to be essential to maintaining human alertness. As he explains in his book, Outside In, "When we brought these kinds of natural movements indoors, we found that they reduced heart rates and were less distracting than similar, artificially generated movement," he writes. "Early results suggest that seeing live natural movement of this kind in an indoor space may be more beneficial than viewing outdoor nature through a window, and could not only help to keep us calm but also improve our attention."
The work also explores how weather-generated natural indoor animation of this kind can raise awareness of underused passive energy and water-saving techniques—such as solar heating, shading, natural ventilation and rainwater harvesting—helping to sustain not just building occupants but also the natural environment.
Nute was joined in his investigations by UO researchers in architecture and psychology.
Learn more in Professor Nute's i-Book Vital: Using the Weather to Bring Buildings and Sustainability to Life. A print edition of the book, featuring the video clips that can viewed with a smart phone app, will be available in November.
Professor Nute's previous research on the influence of Japanese art on the buildings of Frank Lloyd Wright was also featured in the Smithsonian Magazine in June.