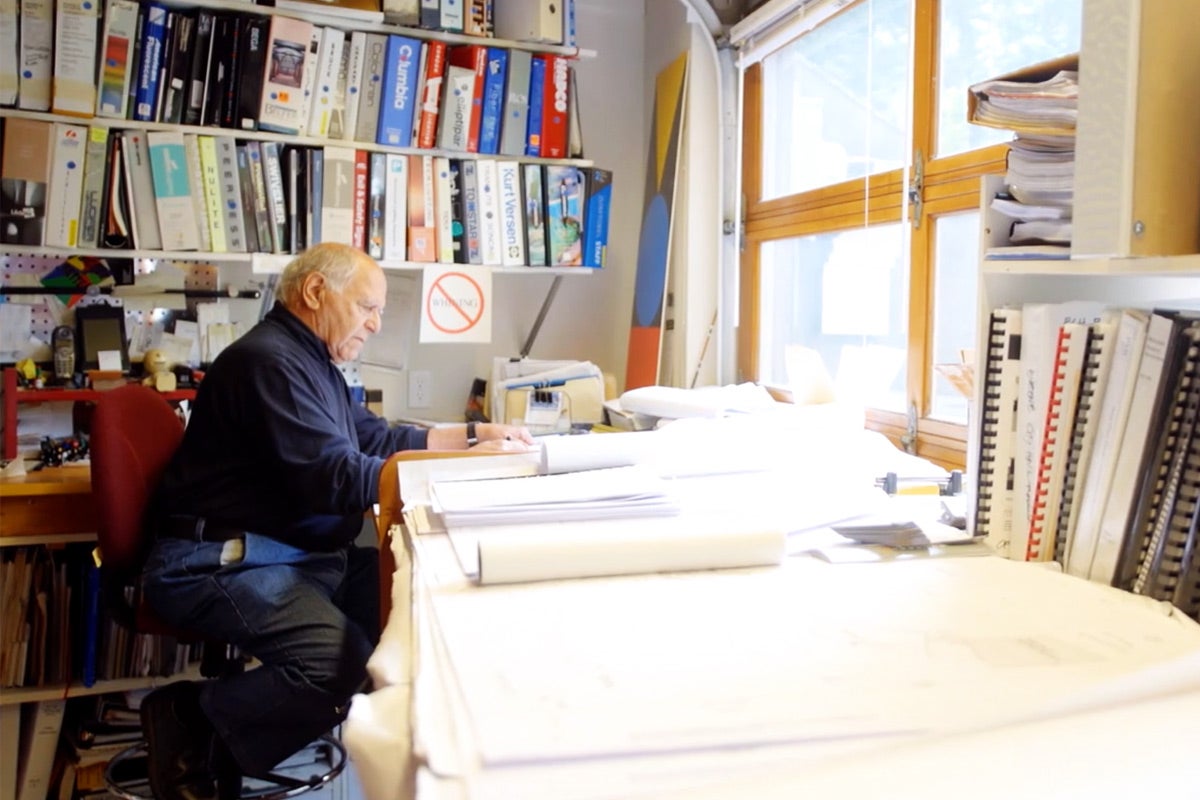 AIA Oregon has given the 2020 President's Award to Otto Poticha, a professor of practice in the School of Architecture & Environment. This AIA Oregon award goes to AIA members who have significantly contributed to the architecture profession through distinguished leadership and service over an extended period of time.
Poticha, an architect and FAIA faculty member, has designed Springfield's award-winning Richard E. Wildish Community Theater and, with the Unthank Seder Poticha Architects firm, the Eugene High Street Townhouses. He is now the owner of Poticha Architects but is a a former business partner of prolific architect DeNorval "De" Unthank, Jr., one of the first African American graduates from the College of Design (then the School of Architecture and Allied Arts) and the man for whom Unthank Hall on the UO's Eugene campus was recently renamed.
"Otto Poticha has had an illustrious career as a talented architect, influential teacher, and spokesperson for design quality," said Nancy Cheng, the head of the Department of Architecture. "Both convivial and provocative, he is the first to speak up when the wrecking ball is threatening an important architectural monument and the most vigorous champion for the cultural vitality of our community, such as the Downtown Initiative for the Visual Arts. He has shaped several generations of students' understanding of architectural design and professional practice with his unique combination of frank insights and jocular coaching."
AIA Oregon says that in his nearly 60 years in architecture, his reputation for design excellence is well established.
Watch the video interview with Poticha below and read more about the award at the AIA Oregon website.
Otto Poticha, FAIA - 2020 AIAO President's Award from AIA Oregon on Vimeo.