A lecture Professor Marc Schlossberg gave during his Fulbright year at Technion Israel Institute of Technology was highlighted on the school's home page recently. Schlossberg spoke about the Sustainable City Year Program (SCYP), which he and UO colleague Associate Professor Nico Larco founded at UO and which Technion has adopted under the name The Urban Laboratory.  It's the first such project at an Israeli university. Along with describing SCYP, the story quotes Schlossberg on a more personal level as he talks about giving his family, who have accompanied him on both of his Fulbright years (the first was in England, six years ago), the opportunity to experience "different and diverse people." Professionally, he noted, Israel "is a very interesting country from an urban and planning perspective. It's a young country in an ancient land, with a desert climate and other climates, intensive immigrant absorption, construction for a diverse population and a turbulent environment in terms of security." His quotes appear on the website in Hebrew but are shown via Google translate.
Read more in English or Hebrew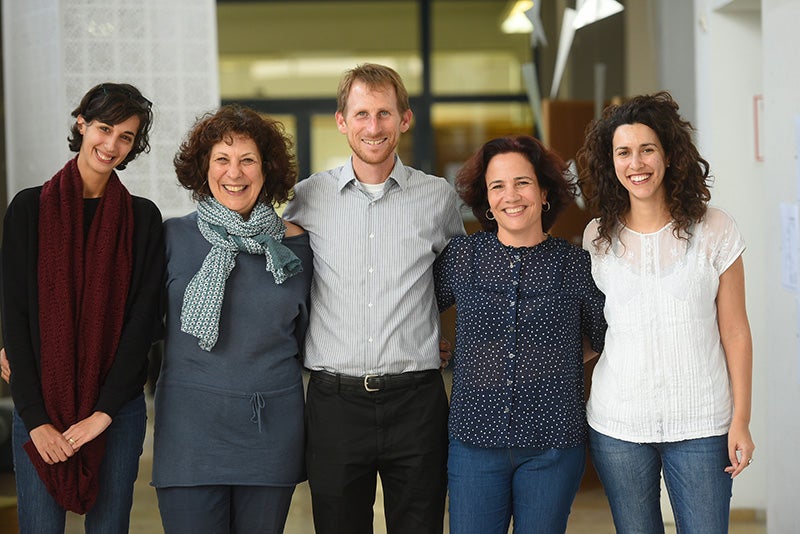 Above: Professor Marc Shlossberg and colleagues at Technion Israel Institute of Technology. From left:  Shelly Hefetz, Rachel Kallus, Schlossberg, Ruti Donag, and Moran Aviv.