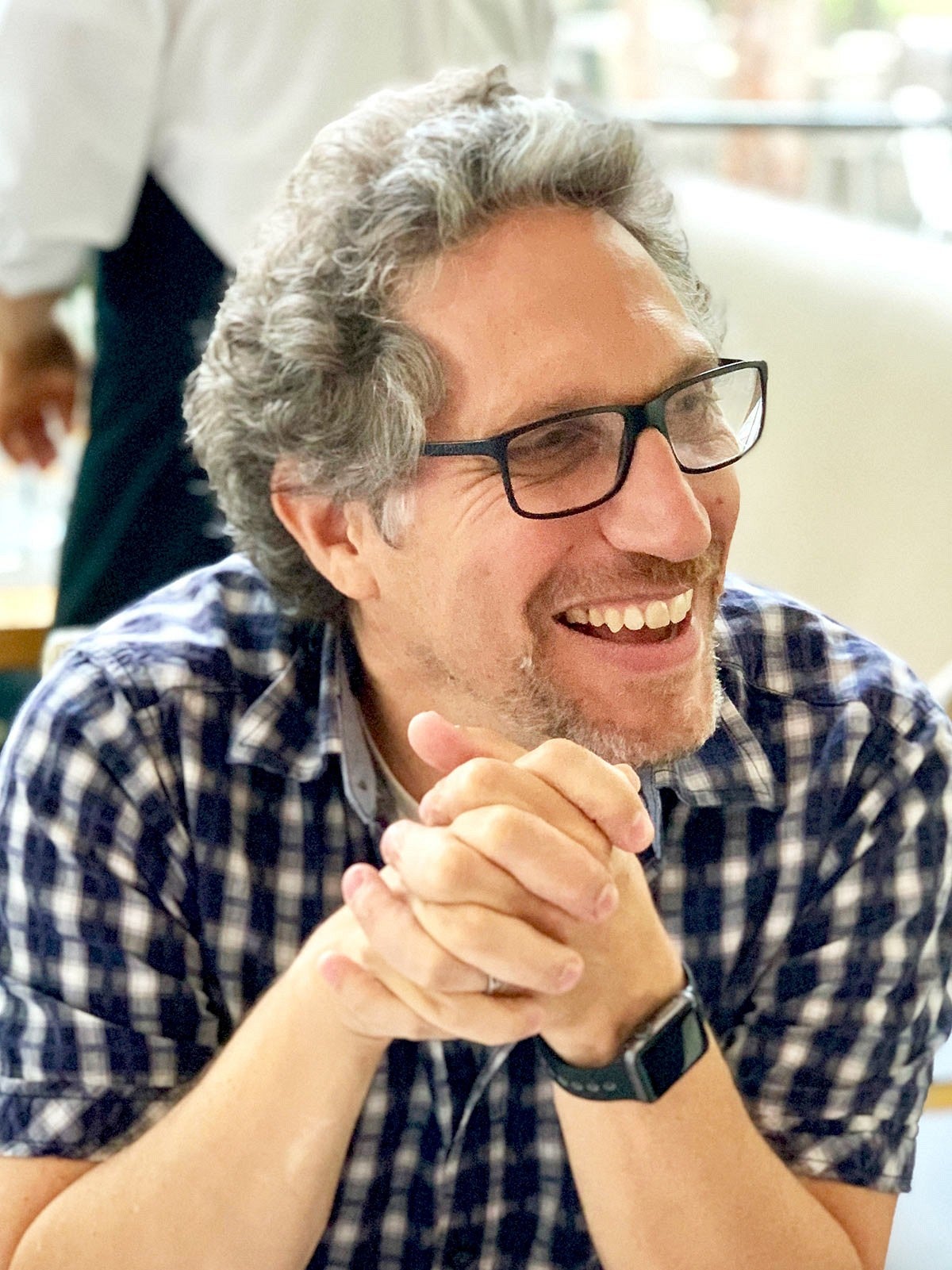 The School of Architecture & Environment (SAE) and the College of Design are excited to announce the arrival of Architect, Public Interest Designer, and Associate Professor Michael Zaretsky as the new head of the Department of Architecture.
SAE  celebrates the service of Associate Professor of Architecture Nancy Cheng who has been the department head since 2018. Cheng helped shaped the future of the program through recruitment and hiring with a focus design and technology, as well as supporting students in design studio education and the incorporation of virtual technologies during a pandemic.
Zaretsky, a UO architecture alum (MArch, '98) comes to Eugene from the University of Texas at Arlington, where he was an associate professor in the Department of Civil Engineering as well as director of the Architectural Engineering program. Preceding that, he was an associate professor of architecture and the associate dean of faculty affairs and curriculum at the University of Cincinnati. Zaretsky developed his passion for public interest design when he worked with the Village Life Outreach Project in Tanzania. There, he collaborated with communities and lead the design and construction of a local health center.
The College of Design caught up with Zaretsky to discuss returning to his alma mater, SAE's ongoing commitment to sustainability and spatial justice, and living in the Pacific Northwest.
How does it feel to return to the Department of Architecture and the School of Architecture & Environment?
I am incredibly excited and honored to be joining SAE. I attended UO as a graduate architecture student and it was a phenomenal and formative experience. I had inspiring professors who deeply influenced my approach to design, sustainability, and community engagement. Many of those faculty are still teaching here, and I am thrilled to have the opportunity to work with them, as well as the tremendous faculty who have joined in recent years. 
My successes in architecture and academia over the last few decades would never have been possible without the education and experience I had at the UO. I have worked as an architect in Seattle, Portland, San Francisco, and Copenhagen, and I have been on the faculty of Architecture at the Savannah College of Art and Design, University of Cincinnati, and University of Texas at Arlington. However, my introduction to academia was actually at the UO. When I chose to transition from architectural practice to academia in 2004, I came to the UO to teach one quarter in the spring. That solidified my love of teaching and kicked off my academic career . I never imagined this would all come full circle.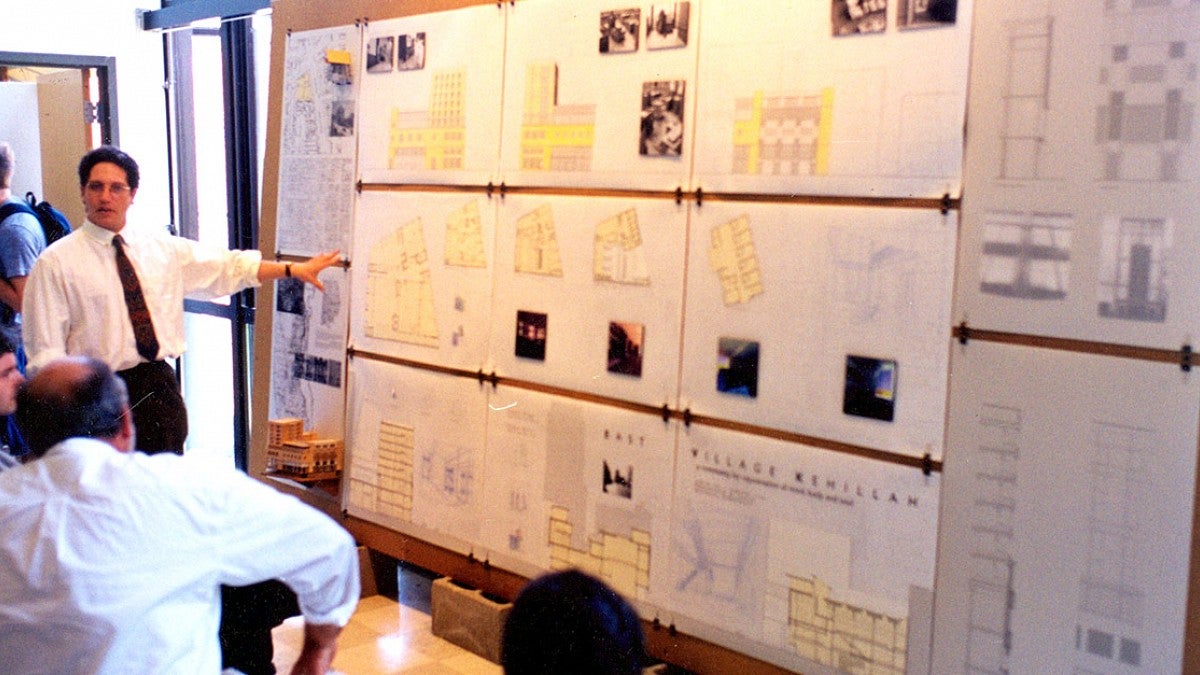 Zaretsky as a graduate architecture student in the nineties doing his reviews
What I loved most as a student are the same things I am looking forward to within the College of Design—passionate and engaged faculty, a deep commitment to sustainability, and an institution and culture driven by values I respect.
There is no program that has the history and depth of focus on sustainability as this Department of Architecture. So many of the sustainability leaders across the world have some roots within this program. It is so exciting to be able to return and be involved in the social justice and the built environment initiatives.
Please describe what teaching, designing, and researching at the intersection of social justice and the built environment means to you. What do sustainability and public interest design mean to you in this field?
My education at the UO positioned me to be a leader in environmental sustainability. This was taught within a context of the human experience. In the 90s, we didn't use terms such as "social justice," but we were definitely focused on the individual and collective experience of people. My research and scholarship was initially focused on green buildings, but it transitioned into public interest design. Over time, I realized that an award-winning green building may have a lower environmental impact as compared to other buildings, but that was not what would make a community choose to "sustain" that building. Buildings and places that are loved are those that directly impact people's lives in a positive way. 
I became increasingly interested in the social and community aspects of the built environment and specifically community engagement and design-build. I transitioned into public interest design (PID) and found a community of people who share these interests. Just as public health and public interest law address the critical need to provide those services for those who may not otherwise have access, PID addresses the role that design has for those who would not otherwise have access to design. There are people across the globe working with non-traditional clients—the other 95% of communities who might benefit from design.
In 2008, I began working with Village Life Outreach Project (VLOP), a non-profit based in Cincinnati. We partner with a NGO in rural Tanzania to work with three communities who face challenges in accessing medical care, infrastructure, and education and help them achieve goals they define. Since then, I have been leading the design and construction of the Roche Health Center, which won Association of Collegiate Schools of Architecture and National Architectural Accrediting Board awards and has been the basis of ongoing research for me and many others. We have developed a locally sourced construction methodology that addresses needs identified by the community. We have built several buildings and are designing a maternal health ward. I have taught three design studios as well as interdisciplinary courses in humanitarian design in which the students have traveled with me and VLOP to Tanzania to get involved with projects on the ground. This project has engaged dozens of students and faculty from universities I have been involved with and I hope to bring this project to the UO.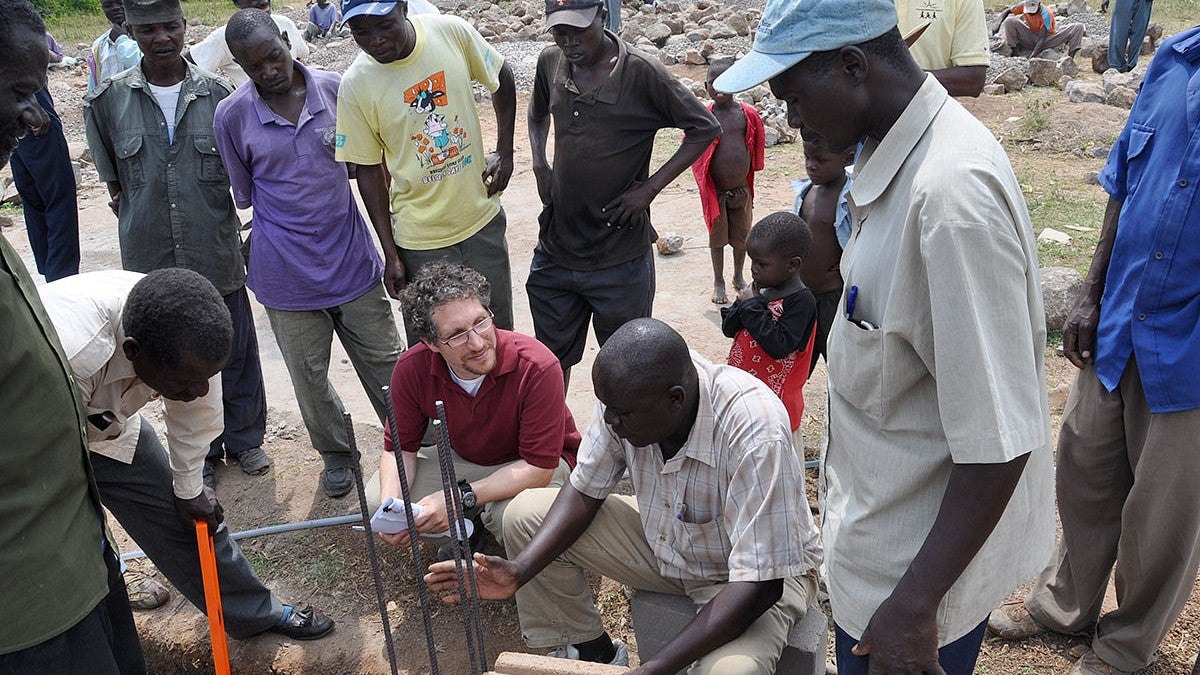 Zaretsky collaborating with community members in Tanzania for VLOP
My experience in construction has impacted my belief that every architecture student should have some sort of building experience during their education. However, I am not advocating teaching traditional construction to architecture students. I believe that "learning through making" is a critical design process that leads to greater innovation and discovery throughout the design process. I led the MetroLAB design/build program at the University of Cincinnati with a group of talented faculty. We led many fantastic studios that created great projects with non-profits across the city. I hope to support and help build on the long legacy of design/build program within the Department of Architecture.
In recent years, I have become focused on how we can effectively engage a wide array of stakeholders in all phases of a design process. I believe that full-scale design/build prototyping is one interactive tool that can allow any person to experience what a place might feel like in the future. Design/Build and Community Engagement are some of the tools that help us align social justice and the built environment.
What excites you about relocating to the Pacific Northwest?
I lived in the Northwest for many years and love the landscape and the culture of this part of the country. I am looking forward to returning here with my family and enjoying all that the Pacific Northwest has to offer in terms of natural beauty and passionate people. While I was a student in Eugene, I barely had a chance to explore all that is here. I am excited to become a community member instead of a student passing through.
Zaretsky has relocated to Eugene with spouse Adrian Parr, the new dean of the College of Design.