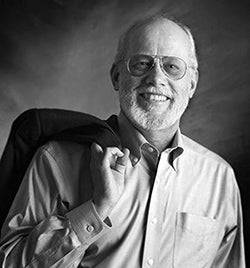 Tickets are now available for the Festschrift event Saturday, May 14, in honor of architecture Professor G.Z. "Charlie" Brown.
The event, "Transforming Architecture," will take place at the Lillis Business Center on the University of Oregon campus in Eugene from 8 a.m. to 6:30 p.m. Tickets, available online, cost $25 for students and $50 for others.
A Festschrift is a volume of writings by different authors presented as a tribute to a scholar. Brown is being honored by national and international experts who have collaborated with him over the past four decades at UO. Sessions are loosely organized around Brown's intersections with educators, architects, interdisciplinary collaborators and students. 
The schedule of events, hotel information, information about the Festschrift editors and more is available on the event page.