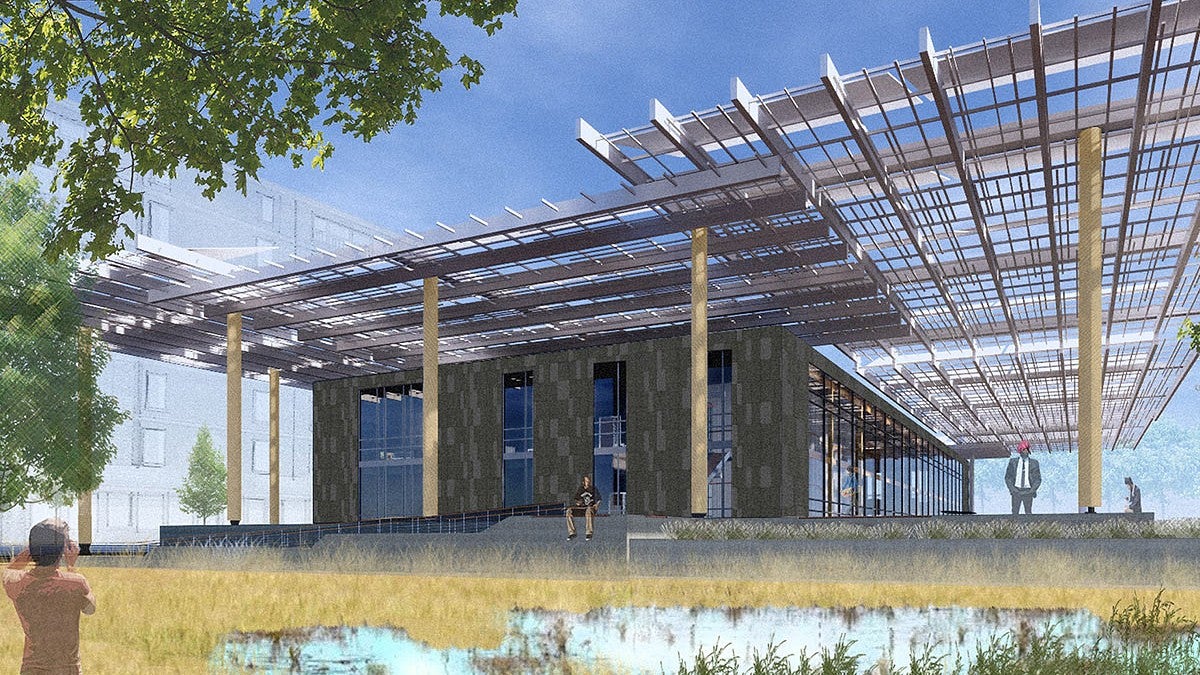 Five sustainable urban design projects from students in the School of Architecture & Environment (SAE) have been featured in Dezeen, an international online architecture, interiors, and design magazine. Students also presented the projects during Dezeen's Virtual Design Festival.
The students (now alumni) include Odessa Cleavenger (BArch, '20),  Emma Michael Schumacher (BArch, '20), Nicklaus McGuire (MArch, '20), Marcela Morales (MArch, '20), Kyle O'Hearn (MArch, '20), and Jack Ross Wakeley (MArch, '20). They completed the projects for SAE Instructor Kaarin Knudson's architecture seminar and design studio, "Just City. Just Future. Inclusive Architecture and Urban Design."
The course centered on the idea that, "As structural inequalities, ecological degradation, and ongoing crises push people farther apart, design at all scales can be leveraged to reboot systems, repair a damaged urban context, bridge divides, and bring communities together."
Projects ranged from a water research facility to a community center for child development and environmental education.
Read more about the course and the projects in Dezeen story, "University of Oregon students spotlight five sustainable urban design proposals."