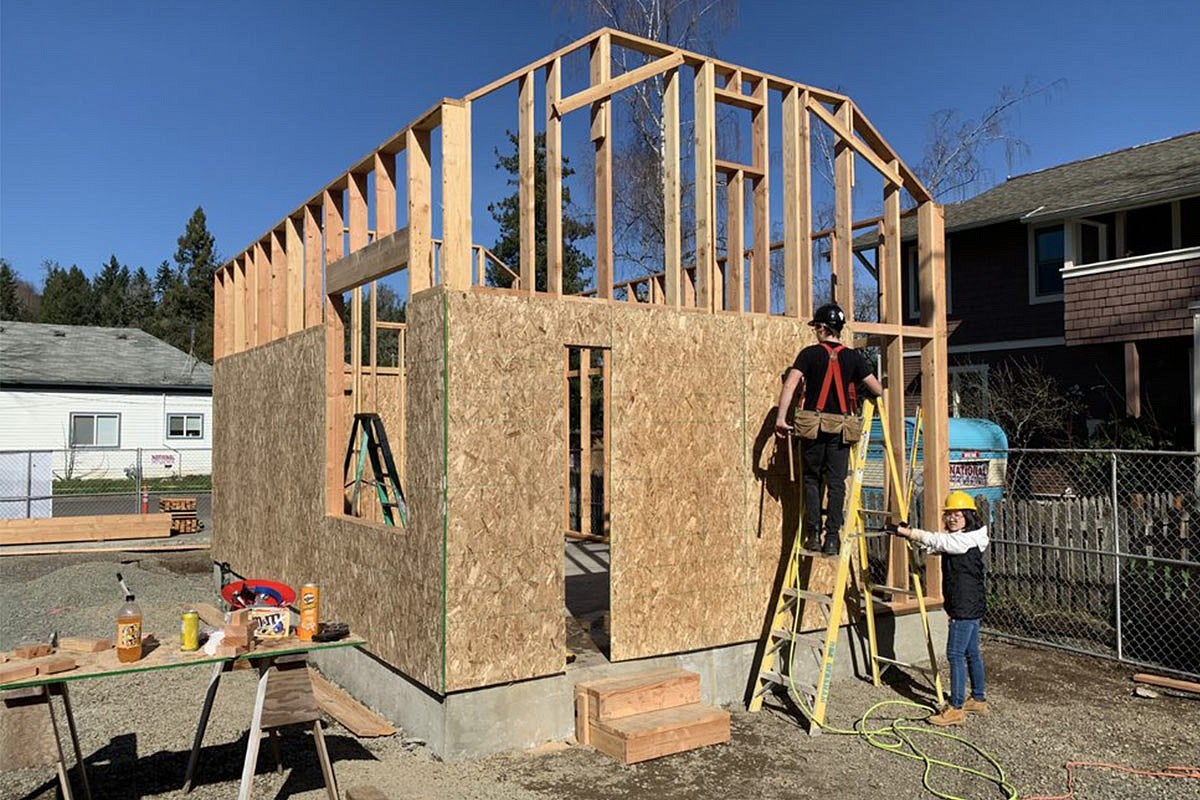 From excavation to pouring concrete and building cabinetry, U.S. Army Engineer Officer and alumna Grace Hart, BArch '21, says that the hands-on construction site experience she had through OregonBILDS was second to none.
"It gives you a really good sense of what goes into building these plans that we are learning to draw in architecture school," Hart said.
Current student Andy Newbold, BArch, Class of 2022, says he loved the collaborative and community-oriented aspects of the design-build studio.
"OregonBILDS was hands down the most influential, exciting, and rewarding studio I have taken," Newbold said. "I learned an incredible amount on all fronts, and would recommend it without hesitation to anyone, whether they are interested in the practical/construction side of the industry or not."
Hart and Newbold are two of hundreds of students who have taken the design-build course since Associate Professor of Architecture Rob Thallon developed the curriculum in 2013. BILDS stands for Building Integrated Livable Designs Sustainably, and focuses on small, affordable, efficient housing.
OregonBILDS features two parts: the studio where students design a residence, and the site build where students construct the residence under the guidance of contractors. Students can take either the design studio or the site build first. The studio course is open for enrollment by students from architecture, landscape architecture, or interior architecture. The site build course is open to other disciplines within the college and university. Architecture Career Instructor Tom Hahn will teach the OregonBILDS studio (Arch 4/584) this fall.
"We focus on small buildings because students can manage to design and integrate all of the components in the course of one studio term and can participate in the construction of the entire building from foundation to cabinetry and site work in two terms.," Thallon said.
"OregonBILDS was hands down the most influential, exciting, and rewarding studio I have taken." 
In the summer of 2021, in partnership with Homes for Good, OregonBILDS completed Legion Cottages, four studio tiny houses for veterans in a historic district of Cottage Grove.
Thallon said for this project the BILDS studio team met and spoke with veterans and neighborhood members in Cottage Grove at community meetings to identify their housing needs. The project was unique because the cottages fell under a different building code, which allowed for sleeping lofts with ladders.
Hart—who did the site build for a previous residence in West Eugene's Hope Loop neighborhood— was part of the design studio for the veterans. Having the construction experience beneath her belt, Hart approached the cottage design differently.
"It makes you a more informed architect and gives you more perspective. You can't just draw whatever you want. The design has to make sense and you have to read the construction documents and translate them into what's real," Hart said.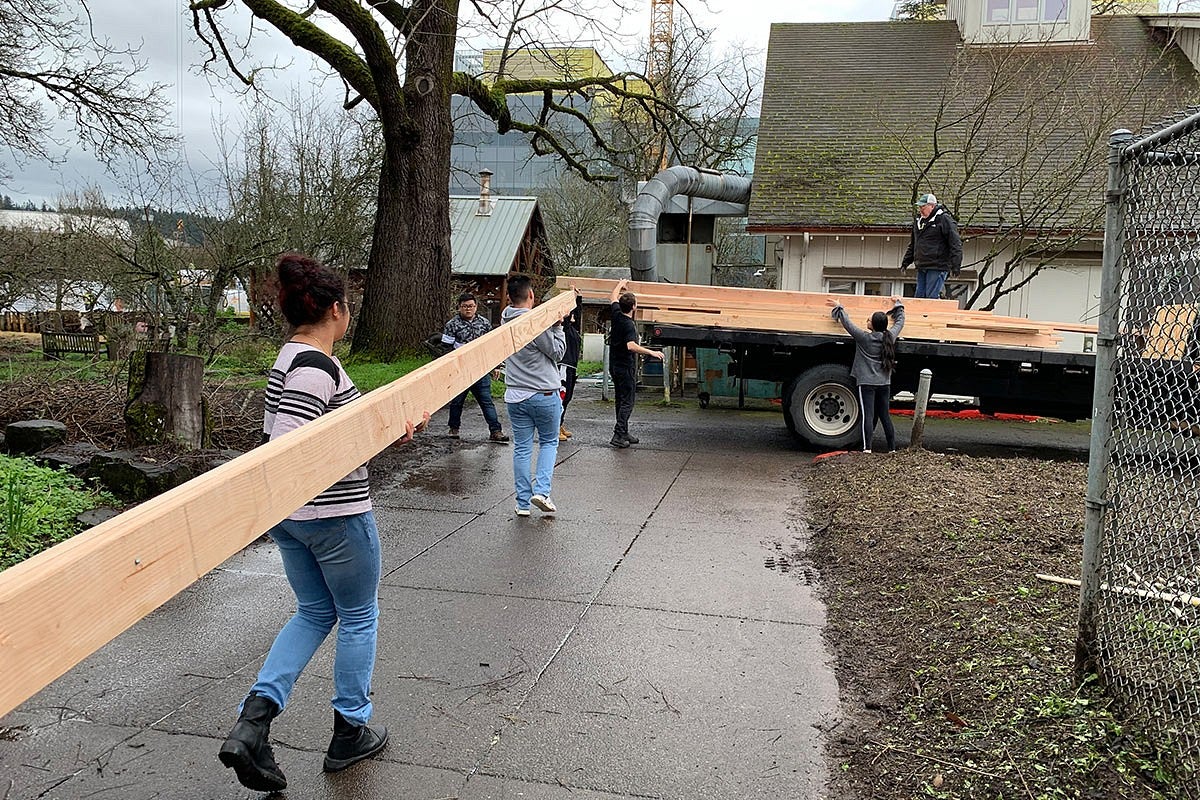 Newbold, who led the studio group responsible for designing stairs in the four cottages, said he learned a lot about codes, regulations, standard building details, and ADA standards.
"I found this very informational, and exciting at times, as these are the things that you are actually expected to do as an architect," Newbold said.
 "The whole studio functioning as an office or firm was a great learning experience," he added."In a studio like this, everyone's voice and ideas are heard, but chances are, the outcome will not look anything like what you individually wanted. This was a great experience to have, and one that I think every aspiring architect should have early on."
---
OregonBILDS was made possible by a gift from Lease Crutcher Lewis Construction.