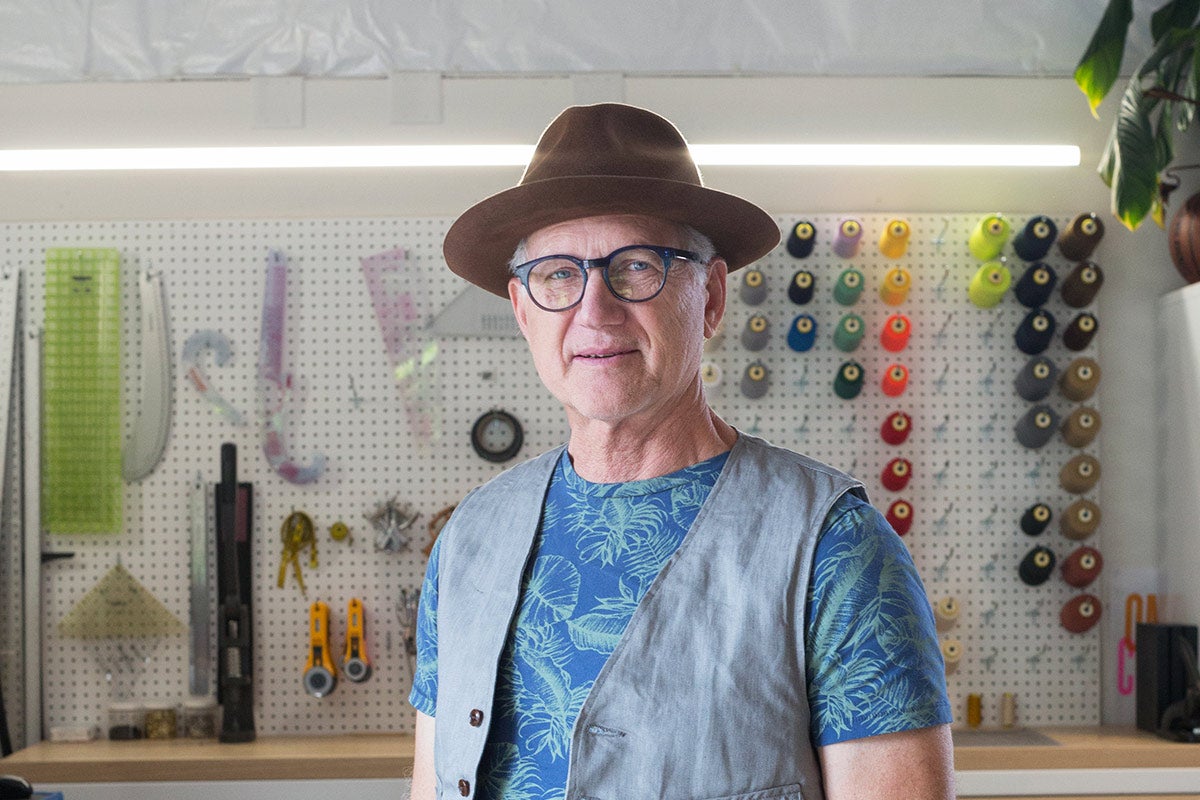 Tinker Hatfield, BArch '77, vice president of creative concepts at Nike, won the 2019 National Design Award, an annual award given by the Cooper Hewitt Smithsonian Design Museum.
In a Q&A with the museum, Hatfield described how he got his start in design:
"I started my 'design life' in college as an architectural student (I hadn't done any preparatory work in high school). I was also a wear tester for Bill Bowerman. Mr. Bowerman was my track coach at the University of Oregon and he also co-founded Nike. His designs were revolutionary, and I was fortunate to be one of his favorite test subjects, which involved some design thinking on my part."
He was also asked what advice he might have for the next generation of designers.
"Learn how to write, speak, draw, think, and to be fearless," Hatfield said. "Good design is often disliked or mistrusted. Don't be afraid to go up against the establishment in order to make design better, to make life better."
Read the full Q&A with Tinker Hatfield here.